---
About the brand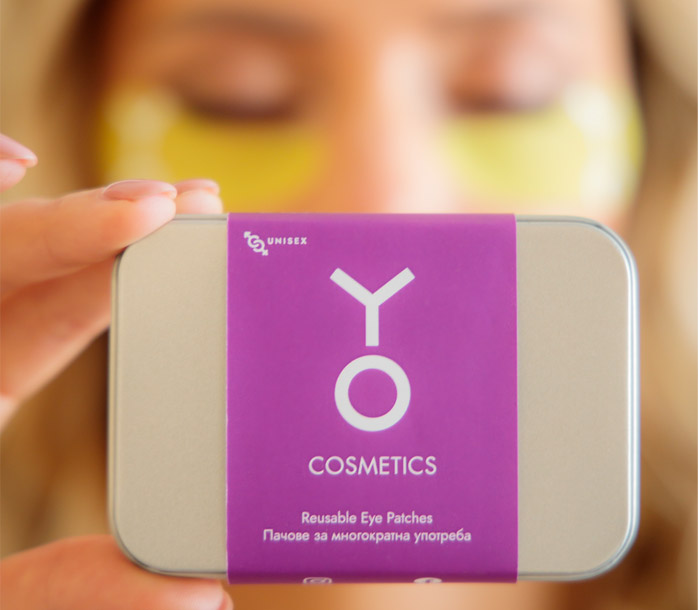 We believe that self-care is not selfish, but a must in all its forms!
YO COSMETICS is a new brand, based on the belief that building daily routine with persistence lead to good results.
We're sharing our first product with hope to help you build a more sustainable routine that brings joy to your busy daytime and reminds you to celebrate every step you take.
Here are our unisex reusable eye patches made of 100% medical grade silicone that can be perfectly combined with any eye cream, serum or gel product.
Using the patches will maximum absorption of the eye product and leaves the skin highly hydrated and illuminated.