---
About the brand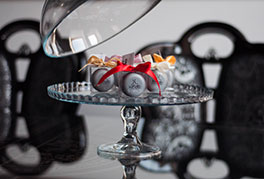 Inspired by French sophistication, Kiflab® is the very first gourmet cosmetics lab.
The brand creates high-quality products made of 100% natural ingredients and powered by the newest technologies in the industry.
Kiflab® marks the beginning of a new era in face and body care by turning cosmetics into gourmet delicacies.
"We believe that everyday skincare is vitally important to health and is the key to eternal youth. At Kiflab®, we can satisfy even the most discerning tastes," say the experts behind the innovative Bulgarian brand.
Treat your senses to these high-class products and refined aromas!
Kiflab® offers irresistible gourmet cosmetics made of natural ingredients only. The brand uses valuable oils plus natural antioxidants which preserve the products' benefits and deliver them to your skin.