---
About the brand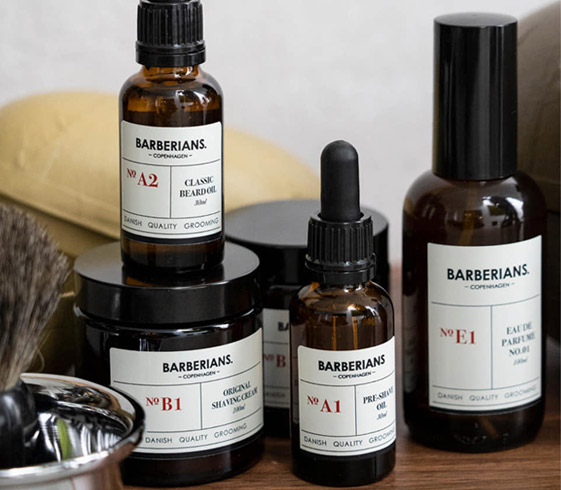 Barberians Copenhagen is an exclusive Danish assortment of high quality, "authentic" grooming products for the modern gentlemen. We put an effort in producing the best possible products, and we are actually very proud of the results.
Barberians Copenhagen offers a full range of shaving gear: beard grooming, oils and other personal care products for the modern gentleman.
"We take pride in using as many Danish raw materials in our products as possible, and if we can get them organic, we will of course use that."
We were the first in Denmark with a full original shaving range, where history and tradition meets.
Barberians is "Back to basics". It is the tendency, with the masculine and wild in focus, and the beard is the symbol. But a beard must be groomed. You could say it is the Copenhagen Barbarian meeting modern gentleman.