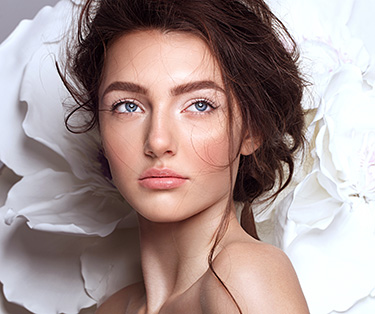 Promenade a Versailles pour Elle In Lucky Box In August 2018
Chato De Versailles in the 17th century was the epicentre of fashion, high-life and the sweet intoxicating scent of perfume!
Posted on 2/8/2018 3:54:43 PM
Chato De Versailles in the 17th century was the epicentre of fashion, high-life and the sweet intoxicating scent of perfume! The King loved luxury off all kind and had an extraordinary sense of style and etiquette, and a weakness for women and fragrance. The aromas preferred by the king were often dictated and inspired by his ardent love for his mistresses! Promenade a Versailles encapsulates the girlish, coquettish attitude of the high-life ladies that walked the courts of Versailles.
Promenade a Versailles is reminiscent of the Orangeries in the palace's gardens back in the days. They were often the source of the fruity and floral ingredients in the perfumes made for the courtiers. The king began hosting myriad of social events in them, that history attests were all dominated by enticing scents - even the fountains were scented! Imagine the smell coming from the orangeries, sweeping across flowers and trees - this is Promenade a Versailles! A sophisticated, girlish walk through the gardens of the palace!
Promenade a Versailles is inspired by the perfume that Marie Antoinette's perfume maker created for her. The top notes clear and fresh wild cherries, sweet pineapple and tangerine; the heart is a beautiful combination of wild rose, pink jasmine and grilled corn seeds. The base is musk, amber and patchouli.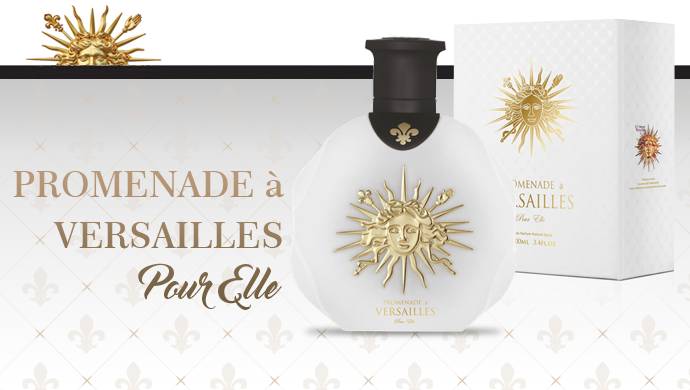 What is unique about this perfume, and the other ones of the brand, is that their formulations come directly from the Château de Versailles archives!
Promenade pour Elle originates from the source, the very birthplace of fragrance! The scents awaken the spirit of the excitements in the royal court and revives and recapture the adventures of its most elusive residents.
A spray of Promenade a Versailles transports you back into the gardens of the palace, evoking images of perfume makers gathering the ingredients from those very gardens and going back inside the palace where they would have experimented with different formulations until achieving the most exquisite results, recording them and storing them away in the archives of the palace so that years later modern olfactory could recreate those rare fragrances.
Promenade a Versailles originates from the birth place of fashion and fragrance and recaptures the heritage and splendour of French femininity that has stood the test of time.
In August one of our New or Existing customers with either 3 or 6 months subscription with get a LUCKY BOX with the original Perfume, Promenade a Versailles 100 ml. Test your luck and start your subscription now.