---
About the brand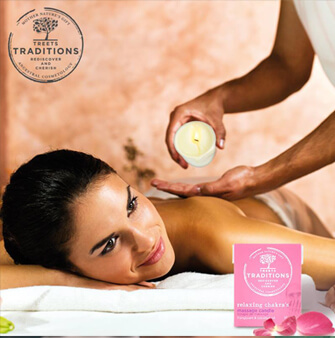 NATURE'S CHOICE is a wellness and cosmetics company from The Netherlands that develops a large range of products in its own brands. The company's mission is to search all over the world for valuable knowledge and skincare traditions.
NATURE's CHOICE enriches old traditions with the expertise we have today, so that ancient knowledge becomes accessible to everyone and is not forgotten.
NATURE'S CHOICE introduces TREETS TRADITIONS: a range based on proven knowledge from the past. These products rediscover natural recipes and age-old traditions for today's beauty needs.
THE STORY
Our ancestors did not have pills or day crème to heal or protect themselves against the elements. But what they did have was the strong healing power given to them by nature. Based on this, they developed their own skin and body care traditions. This history goes back thousands of years. People prepared blends of extracts from plants, herbs, flowers, and oils. This knowledge was passed on from one generation to the next.
NATURE'S CHOICE IN ITS OWN WORDS
"We believe that these recipes and traditions developed through generations of families hold valuable secrets. We therefore search the world to find these longstanding natural recipes and ingredients. For years, we have seen it as our responsibility to keep them alive, so that today's and tomorrow's generations can continue to benefit from nature's eternal gift. Therefore TREETS TRADITIONS are products based on proven knowledge from the past, adapted to today's needs."