---
About the brand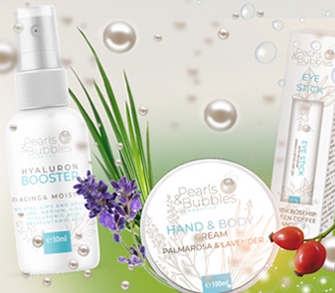 Pearls & Bubbles Cosmetics is a new cosmetics brand, which combines nature, new technologies and innovations in order to produce
an effective and quality cosmetics.
Cold pressed vegetable oils and waxes, highly effective essential oils and ingredients from plants, which have proven
their precious beauty action throug the centuries, are found in the products of the brand to give you a complete and exclusive skin care.
We carefully select well-proven natural resources and combine them with also well-proven cosmetic ingredients to get effective and working cosmetics.