---
About the brand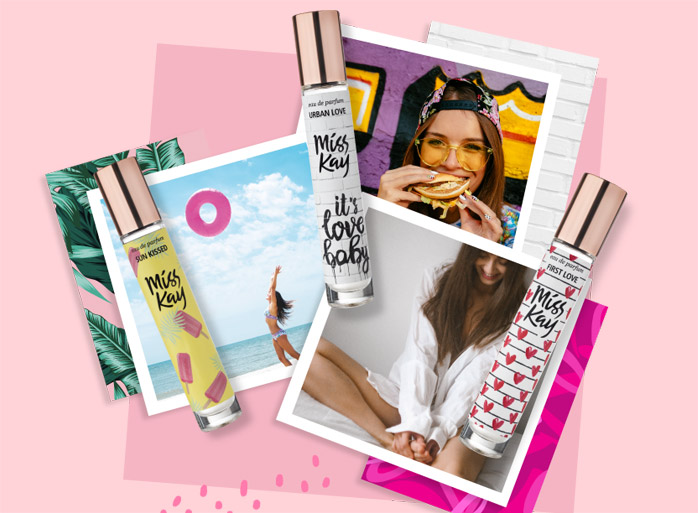 The best perfumes tell a story about you.
Your story is constantly changing.
Miss Kay have created a colorful palette of fragrances to match every part of your personality and the freedom to change your perfume as often as your mood.
Miss Kay have made scents for every story. Scents you can see. Scents that express who you are. Your story in a scent. So simple and fun – What's your scent story?
Your Scent. Your Story.
Every Miss Kay perfume has its own moodboard, a collage of colors, images and textures that tell the story of the scent. Through these moodboards, you can feel the perfume without words and find the scents that best suit the moment and mood.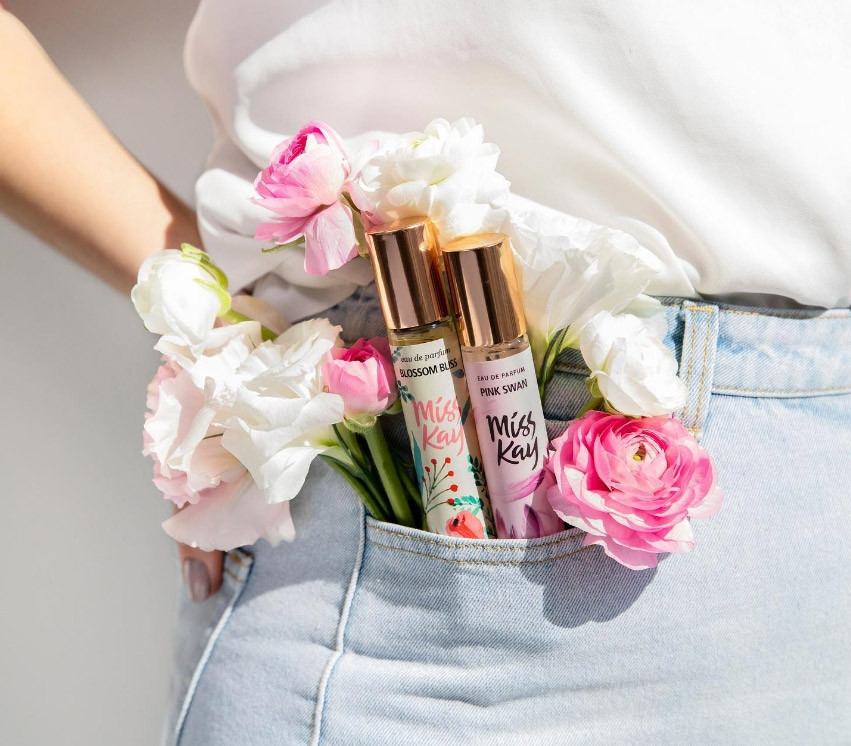 Pure quality perfume.
Miss Kay opens up a complete world of high quality fragrances, containing eau de parfum essence made in Italy.
Perfume on-the-go.
Sized at a convenient 25ml, Miss Kay are the perfect on-the-go perfumes. Just throw a bottle (or more!) in your purse and use anywhere, anytime.
Why stop at one?
Miss Kay is much more than a perfume bottle. It's your story told in scents. It's a complete variety of fragrances to choose from. It's the freedom to be who you are, and who you want to be.