---
About the brand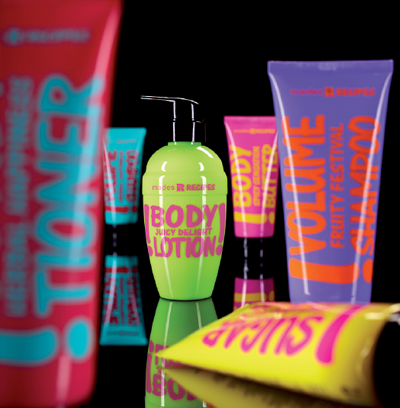 Say Hello to the trend of the future!
Colourful, bright designs and neon colours will be the trend for the coming time.
As Mades Cosmetics is known to be trend setting, it was time for RECIPES.
Contra printing on a bright packaging empowers the trendy neon image.
To further personify the mood variants of the range, the caring and pampering formulations have been enriched with suitable extracts.
RECIPES includes hair care products for the perfect cleansing and boosting of the hair: volumising shampoo and volumising conditioner.