---
About the brand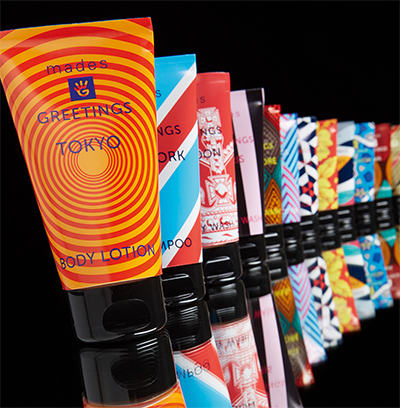 London, Tokio, New York, Paris ... Mades Greetings brings you every day to a new destination! Well-known world favourite hotspot cities are represented in this extensive range.
Each city is visualised with a distinctive atmosphere, tradition or image of its own. The range is represented by 4 product applications:
Body wash with a rich foam that effectively, but mildly cleanses the skin. The added glycerin helps the skin in staying soft and helps to not dry out.
Body lotion with nourishing and moisturising properties is quickly absorbed by the skin without a greasy after-feel.
Volumising shampoo suitable for all hair types, designed to clean the hair from root to hair end.
Hand cream for nourishing and moisturising the hands skin without a greasy after-feel.