---
About the brand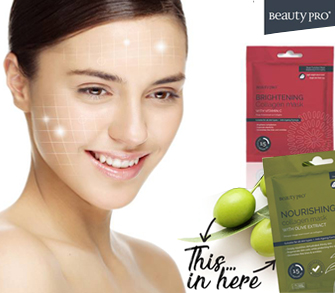 BeautyPro are the UK's No.1 independent sheet mask brand. Multiple award-winning range of skin care sheet masks developed for both Men and Women.
The range is proudly manufactured in South Korea noted as global leading innovator in the K-Beauty trend of sheet masks. All products are cruelty free, scientifically formulated and dermatologically tested to provide only the highest quality of products that bring outstanding results.
The BeautyPro Sheet Mask range consists of products for the face, under eyes, neck, hands and feet to target anti-ageing concerns. The combination of marine collagen with skin rejuvenating key vitamins, herbs and botanicals for improved skin tone and complexion.
BeautyPro Ltd have the plant-based superfood vegan range, NATURA and BARBER PRO sheet masks are made specifically for men.
BeautyPro's vision continues to be a market leading brand in innovative and unique products.