---
About the brand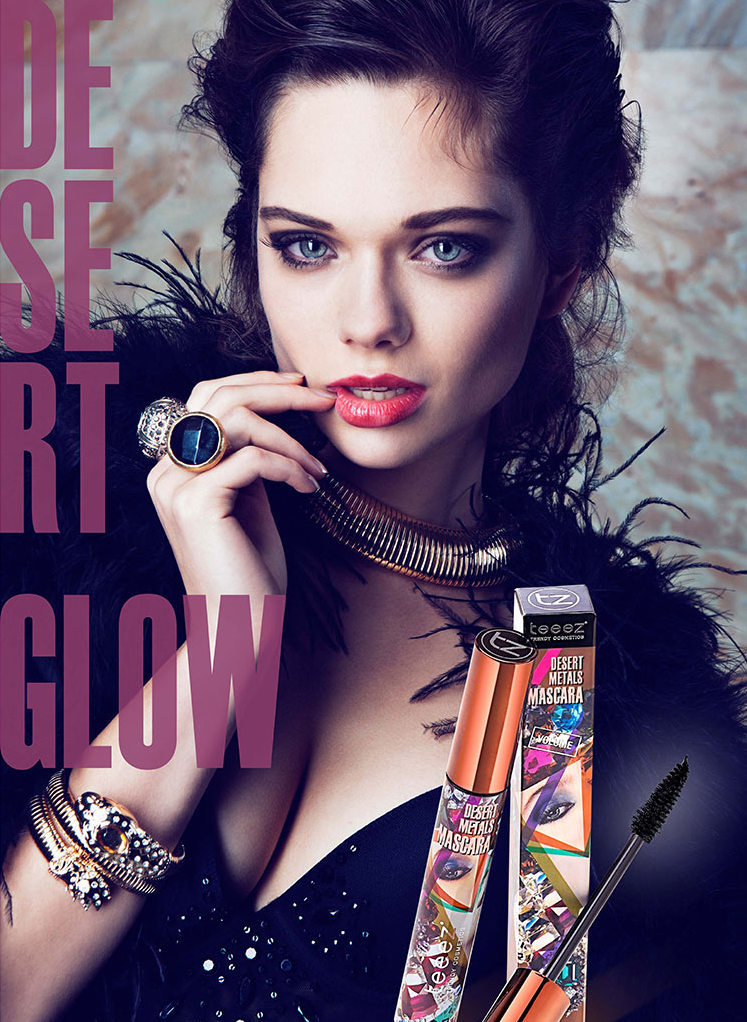 The Desert Glow collection answers the call of the wild, and turns to the bewitching, sandy wilderness for Inspiration to deliver a sultry set of make -up that caters t o a woman's ever y mood and desired look .
Travel to far- off lands where the unique forces of nature reign. Look beyond the common perception, and you'll see an exotic melting pot of fertile oases, colorful rock formations, and turquoise temporary lakes offering up a stark and beautiful contrast to the rolling sand dunes, desert pavements made from mosaics of smooth stones, and an endless, star-studded night sky.
The collection comprises a color palette that ranges from simple, subtle shades such as Cedar S and, Silky Nude, and Sassy Sandalwood that pay homage to the dust y landscape, to more intense tones like Deep Emerald, Tourmaline Raspberry , Onyx Black and Sapphire Nights that reflect Mother Nature's brilliant gems and minerals.