---
About the brand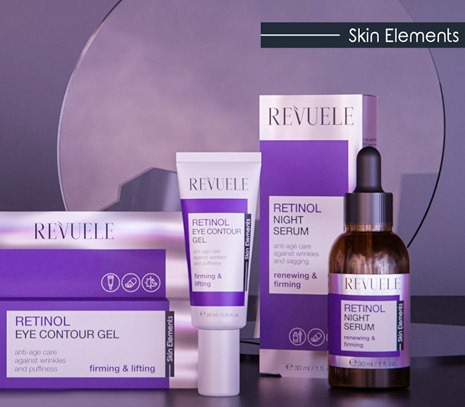 REVUELE is a well-respected, globally operating producer of cosmetics and personal hygiene products. We believe beauty products should be accessible to everyone, hence we are focused on developing formulations that are proven to be effective yet affordable.
A family company with almost three decades of experience and expertise in cosmetics production and trade, we never cease to evolve and develop. We are continuously expanding our vast portfolio, always striving to improve and refine our formulations and to be on top of the beauty and skincare trends and innovations.
We partner with some of the best retailers, drugstore chains, and distributors globally. Working in such an international environment contributes to our competitiveness on the global market and gives us priceless insights into the best selling trends as well as the international trade best practices.
25+ Years of experience 60+ Countries & Territories
PRODUCTION
We have two own manufacturing facilities, fully equipped with a research lab, production and post-production lines, and warehouses. Throughout the years, we have established regular partnerships with some of the best European suppliers of ingredients, packaging, and labeling. This enables us to enclose the whole process from idea generation to full operation.
QUALITY CONTROL
The highest standards of our products are proven and supported by ISO 9001 Quality Management Certificate. Our production meets all EU requirements and legal provisions. Along with our experts, we partner with external professionals to ensure we are at all times up to date with the latest regulations.