---
About the brand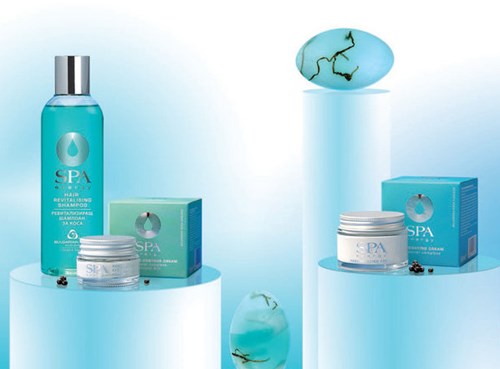 SPA is about loving ourselves; it is about luxury and bliss. SPA is a therapy of relaxation, self-rejuvenation and finding inner peace, which we can apply at home.
Even a short 2-3 day holiday at the sea is enough to make us shake off the stress. Sea water contains over 30 chemical ingredients in the form of salts. Penetrating the skin they exert their therapeutic effect instantly even without special procedures.
Bulgarian Rose Karlovo offers the wealth of properties of sea water in the cosmetic series SPA Energy. Containing precious extracts of caviar and sea minerals the products work for energizing and revitalize the skin, bringing youth and health from the depths of the sea. The entire product range is built on a sea specialties - caviar complex and concentrated seawater.

Caviar complex is known as "the luxury of black gold" for the vitality of the skin. It contains carefully derived nutrients of fish roe. It is rich in amino acids and peptides, minerals and oligoelements. Caviar is unique ingredient for the nourishing of the cell; it plays an important role in cellular metabolism through multiple interactions with other proteins.
Fucus Vesiculosus – is a balanced complex of vitamins, macro-and micronutrients like vitamins A, B1, B2, as well as calcium, potassium, copper, zinc, manganese and the like. The complex stimulates the regenerative processes in the skin. The sea water concentrate with high content of minerals and micro elements, improves the cohesion of the cells, and energizes the skin and hair.