---
About the brand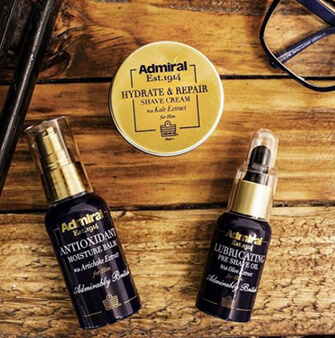 Admiral is the original British sports brand with over 100 years of sporting heritage.
The brand's roots are in football and is rightly credited with kicking off the popular replica kit market in the early 1970's.
The first ADMIRAL GROOMING products range takes its inspiration from the Admiral Gold Menswear collection.
Admiral Gold gets it's influences from the brands origins and it's British heritage, combining classic styling with modern elements.
This high-end grooming range is born of Admirals rich history and a love for the highest quality British-grown ingredients.
2017 brings us to the launch of the first male grooming and toiletries range from Admiral.
All of our products are manufactured using a unique blend of ingredients such as cucumber, pomegranate and black quinoa extract!