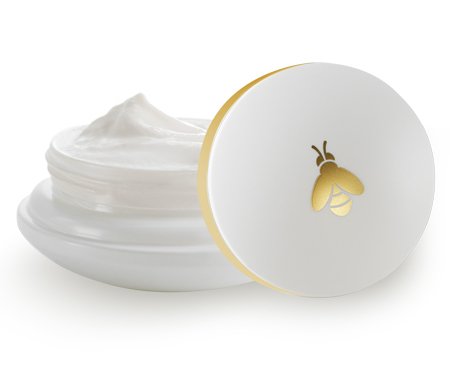 What's That "Buzz" In Your Beauty Products? - Find Out
Bee pollen and royal jelly supplements have been hyped up a great deal over the years. Royal jelly, a thick, pastelike substance secreted by honeybees to feed and nurture queen bees...
Posted on 7/1/2015 12:39:01 AM
You probably know that bees do a great lot of good for the landscape and generally for our planet by making it pretty with flower pollination. What you might don't know, however, is that bee stuff actually has a lot of beauty benefits. We've already been convinced of honey's beauty benefits, so another key ingredient along the way would be royal jelly. It is used in beauty products for its healing capabilities—for any skin ailments from acne, hyper-pigmentation, and, eczema—antioxidant properties, beneficial fatty acids, and amino acids, all which contribute to that plump and glowing complexion that you're after. Royal jelly also promotes new skin growth, and regenerates the cells. Now, let's dip into this gorgeous bee-laced product to get your fix.
Name: Abellie
What it is: A smoothing, firming, and lifting moisturizer.
What it does: Born from the exceptional repairing power of bee products, this moisturizer helps reduce the visible signs of ageing and fatigue. It helps smooth out wrinkles and fine lines, firming the contour and creating a lifting effect. Its moisturizing capacity thanks to jojoba and macadamia organic oils, stimulates the skin's microrelief and contributes to diminish appearance of expression lines. Active ingredients provide a tightening, restoring and firming effect. The organic grape seeds oil and the organic green tea work as a powerful anti-free radical.
Blended with organic royal jelly, the skin is revitalized and rejuvenated with firmness and elasticity. With its pleasant and light texture, this Abellie Lifting & Firming Moisturizer leaves the skin soft, supple and smooth with a soft and subtle perfume.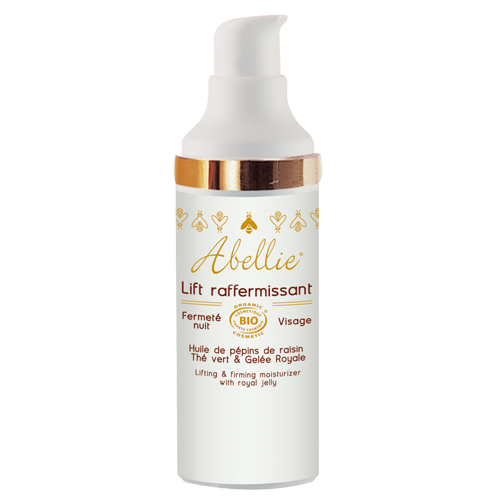 How to use it: Wear this little gem every night on a clean face and it will really make you glow! Thanks to the measuring pump everything will go smooth and easy, and your skin will love it and absorb it all.
All Abellie products are featured in our Premium Picks. Sign up now to benefit from the tremendous effects of royal jelly.