5 Tips for An All Natural Skin Care Routine
We chatted with natural skin care guru and aesthetician Carola May who has over 25 years of experience, as well as her own line of skin care, Dahliana. Carola shared five easy ways to infuse a little bit of nature into your routine, below.
Posted on 1/5/2018 8:02:45 PM
1. Age gracefully with antioxidants: Start your anti-aging routine in your mid-twenties and consider it "age prevention." Use powerful topical antioxidants like Resveratrol and Coenzyme Q10 daily under makeup and or at nighttime.
At Pick N Dazzle, we have products that contain such ingredients in our portfolio.
NUTRIX CAVIAR - SERUM CAVIAR AND RESVERATROL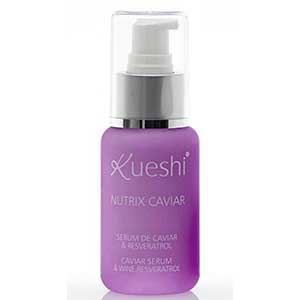 Why it is special:
Caviar + Resveratrol + olive oil + Avocado Oil + Sweet Almond Oil + Vitamin E. The serum NUTRIX combines nourishing CAVIAR with exceptional antioxidant and rejuvenating properties.
While caviar extract provides the necessary nutrients for the skin, resveratrol prolongs the longevity of cells and naturally slows the signs of aging on the skin. The full composition of serum NUTRIX CAVIAR leaves a smooth, soft and hydrated skin and reduces skin blemishes.
3 WAY CARE ‐ ANTIWRINKLE FACE CREAM WITH SNAKE VENOM, HYALURONIC ACID AND Q10 SPF 15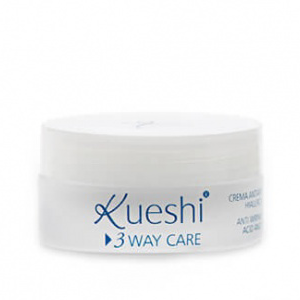 Why it is special:
The Triple action of the 3 Way Care line is enhanced with snake venom , particularly effective against expression lines, coenzyme Q10 that protects the skin from external damage and delays against ageing and hyaluronic acid, which fill in wrinkles and stimulates Collagen production.
3 Way Care Anti Wrinkle Cream contains the ideal set of ingredients to regenerate and combat actively the passing of time. Special anti wrinkle combination for all types of skin, particularly effective against expression lines in mature skin. In addition its complex assets help stop the formation of new wrinkles.
Key Ingredients include: •Snake Venom •Hyaluronic Acid •Coenzyme Q10 •Sweet Almond Oil •Rosehip Oil •Wheat Germ Oil •Vitamin E
2. Toss harsh products: Be sure to shy away from harsh ingredients such as toxic retinols and glycolic acids in your daily skin care routine. They tend to damage your skin, especially if your skin is exposed to the sun, and can irritate sensitive skin.
3. Stay away from parabens: Use skin care products that are natural and organic without parabens. These are the healthier choices for your body: It's been clearly proven that products containing fillers and chemicals are irritating and can cause breakouts.
4. Eye cream is your BFF: The under eye area works hard—we blink a thousand times a day!—and our under eyes are fragile, requiring extra care with effective, quality products. Try a product with malic acid from apple juice. It's a mild, very effective exfoliator that helps slough off the dead skin in the delicate eye area.
Eye creams preferred by our clients and we present them with pleasure.
SPA ENERGY GENTLE EYE CONTOUR CREAM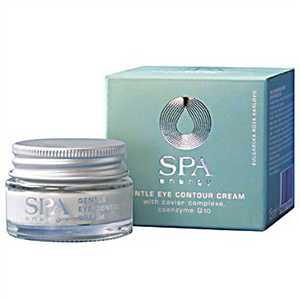 Why it is special:
Highly recommended when the first symptoms of aging appear (fine lines), prevents wrinkles appearance.
The caviar complex contains carefully obtained nourishing ingredients combined with oligopeptides from active and seawater extract stimulates cell metabolism and leaves skin full of energy.
RENEWAL ANTIOX EYE CONTOUR CREAM BY NAOBAY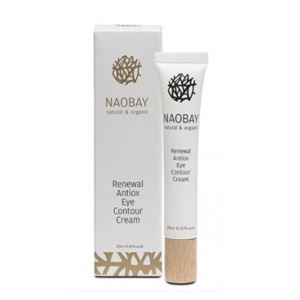 Why it is special:
Special Eye Contour Cream formulation with the active ingredients of the Renewal Range plus a high concentration of Cinnamon extract with Antioxidant properties and microcirculation stimulation activity.
High regenerating properties of Gotu Kola and Aloe Vera with the Antioxidant effect of the fermented Resveratrol. Fragance free. 98,89% of total ingredients are from natural origin. 16,94% of the total ingredients are from organic farming.
5. Read up on what you put on your face: Always educate yourself on ingredients in skin care versus following what you read or see from empty advertising promises. You'll achieve great results with sound ingredients—not just a pretty jar.