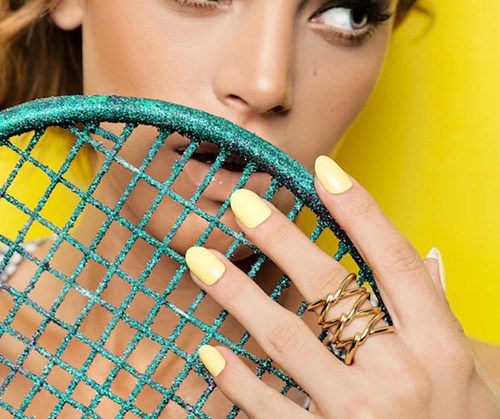 5 of the Best Natural Nail Polish Brands to Try Out
When it comes to nail polish, toxic ingredients are often used in many formulations, but countless polishes are now offered as natural nail polish, meaning that they are "five-free".
Posted on 5/30/2014 6:05:14 PM
If you've been on the hunt for five-free polishes (do not include formaldehyde, dibutly phthalate, toluene, formaldehyde resin, and camphor) that actually work, fret no more – we've done the testing for you. These polishes are toxic-free and come with practically endless color options (and won't flake off your fingers)!
Scotch Naturals is a vegan and gluten free polish (and of course five-free) that comes in over 40 colors. Bonus: They also have a kids polish line called Hopscotch! (Scotch Naturals Nail Polish, $15, scotchnaturals.com)
Julep has countless colors to choose from to make sure your nails are always in style. Plus, they offer a Julep Maven Box that you can sign up for and receive new polishes every month! (Julep Nail Polish, $14, julep.com)

A longtime salon staple, Zoya may actually be one of the better known natural brands. With tons of shades to choose from and a strong fashion week

standing, you'll never have a problem picking a color or being on trend with Zoya. (Zoya Nail Polish, $9-$10, Zoya.com)

RGB Cosmetics is more of a niche nail brand, but if you haven't heard of it until now, you should visit the site. The non-toxic brand has gained a cult-following due to it's fabulous shade quality and long-lasting formulas, and in recent years has done collaborations with some fun fashion "It" girls. (RGB Cosmetics, $18, rgbcosmetics.com)

Possibly best-known for their (also non-toxic) nail wraps, nail brand NCLA also makes fantastic nail polish, from fun glitters to fabulous brights. (NCLA Nail Polish, $16, shopncla.com)

Source: www.beautyhigh.com