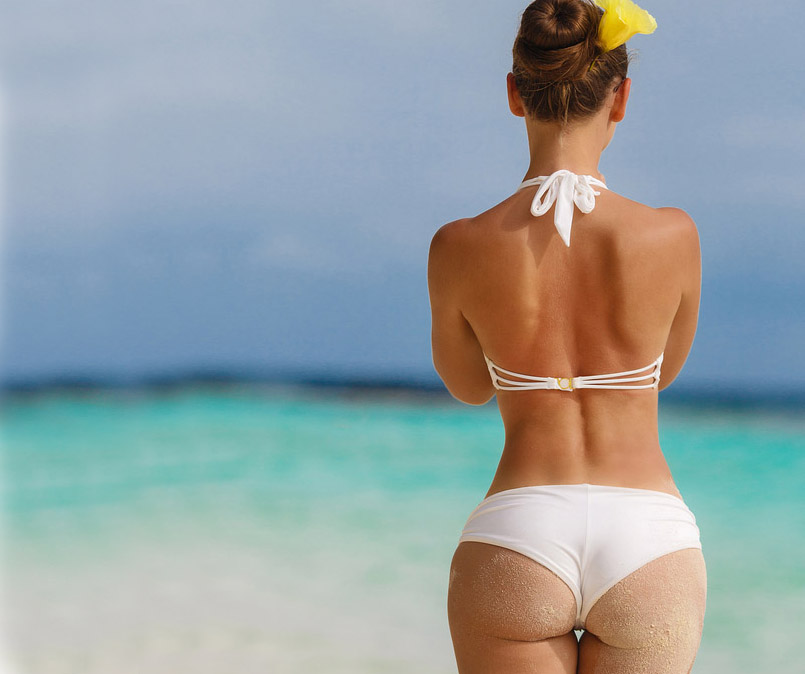 Pick N Dazzle Anticellulite 3D Program
Cellulite busting products tend to have hefty claims, but what actually works? We searched far and wide and tested some of the best cellulite creams.
Posted on 6/1/2020 8:32:40 AM
And while there's no one-size-fits-all solution for cellulite, these powerful body treatments can help lessen the appearance of cellulite, stretch marks and more.
According to our beauty experts the top performing brand for anti-cellulite treatment is Super Dren line of Bottega di Lunga Vita.
Those products are easy to use and smooth onto the skin very easily. In only a week, the skin feels firmer and less dimpled. Now let's find out how that happens…
Anti-Water Cryogel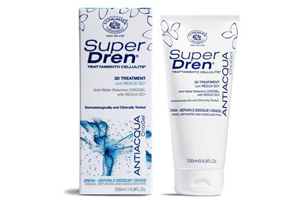 This daily treatment in gel form absorbs rapidly and has an ice effect — you will feel a rather strong cold tingly sensation when you apply it.
This helps you feel a little toned and lighter instantly as you can feel it working. It would be lovely to use it in summer or in a warm bathroom.
Light and easy to use, this gel goes on without any of the stickiness that sometimes comes with other cellulite treatments.
It's designed to stay on the skin while you're massaging it in which means that it not only works to breakdown cellulite, but it also has an impressive skin firming action too. It also efficiently contrasts water retention, promotes the microcirculation and eliminates excess fluids.
Anti-Water Cryogel is perfect for you if you have sensitive skin and/or skin with fragile capillaries. Its special formula, which is enriched with menthol, confers an immediate feeling of freshness. You apply it in the morning on the target areas (buttocks, thighs, hips) for an immediate sensation of fresh well-being.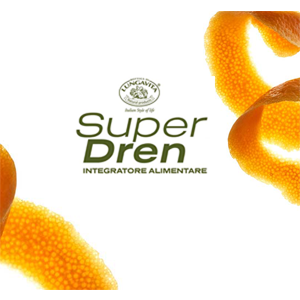 Cellulite Cream with AHAs
It has a lovely and creamy texture and visibly improves the appearance of "orange peel skin".
It also confers tone and compactness to tissues, purifying the cells with a phytocomplex that helps to eliminate infiltrated cellulite.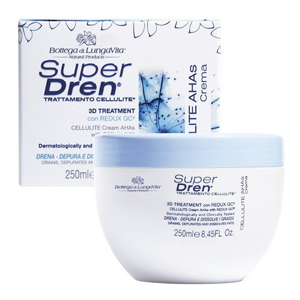 This cream comes in a large bottle of 250 ml, so you can actually use a lot of it with each application.
You'll be truly surprised when you see the results: smooth, toned and elastic skin and a completely reshaped body.
Super Dren Active Oil Cellulite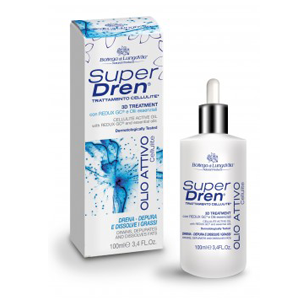 If you prefer your anti-cellulite treatment to be luxurious, rather than only functional, so this is the right product for you! Cellulite gets visibly toned down with this revitalizing and innovative oil. Active Oil is a treatment that nourishes your skin with pure natural essential oils to smooth, tone, drain and support your skin's overall health. This original Oleo-complex mixed with essential oils is known for its purifying and detoxifying effects and it promotes radiant skin with noticeably improved texture and smoothness.
The Super Dren line combines all the products you need to whip your lower half into tip top shape before summer begins.
They are also a very quick fix, so you won't have to wait weeks or months to see visible results.
If you want to add high-quality anti-cellulite treatment to your beauty routine, sign up for our beauty service.