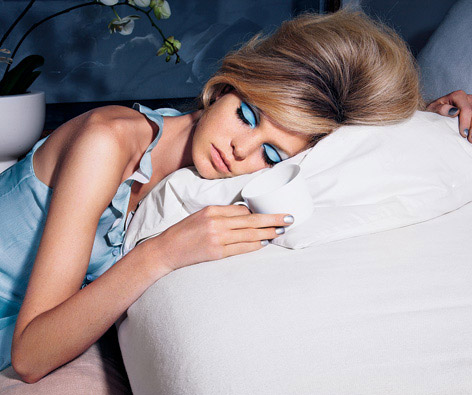 How to Recover from Falling Asleep with Your Makeup On
We can't scold you too badly for falling asleep with your makeup on. It really does happen to the best of us every so often, and while it's wise to avoid making a habit of it (read: don't do it), we can forgive a single night spent in a full face of foundation.
Posted on 12/11/2014 3:39:07 PM
That's right, we can forgive you — but can your skin? There are a few steps you can take to restoring your skin in recovery mode. Get thyself to a sink, and start here.
Wash—twice. Resist the urge to pick, pop, or otherwise meddle with any blemishes that have emerged overnight, and go straight to cleansing instead. Start by massaging an oil cleanser into dry skin to remove leftover makeup (yes, even waterproof eye makeup!) and dissolve surface debris in one fell swoop. After you've rinsed, lather up with a gentle foaming cleanser if you have oily or acne-prone skin, or a cream cleanser if you tend toward dryness. Gently pat your skin dry with a clean towel. Try ABELLIE ORGANIC FOAMING GEL WITH BEE PROPOLIS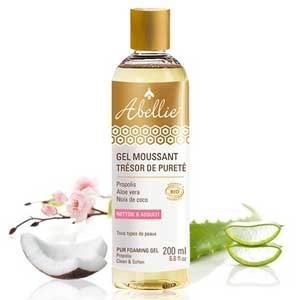 Assess the damage. Now that you've cleared your canvas of last night's makeup residue, you'll probably be a little wiser to what's actually going on. Blackheads and clusters of clogged pores are standard fare, but you may see dryness and flakiness, too. Your skin could be a total breakout-fest in one area and dry in sensitive in another, so it's important to treat each area as it needs to be treated rather than taking a one-size-fits-all approach.
Treat accordingly. Two words: Face masks. A good face mask won't give you perfect skin instantly (unfortunately, nothing will) but they do have the potential to
stop breakouts in their tracks and temporarily quell dryness and discomfort.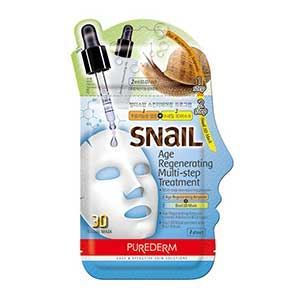 We encourage you to mix and match to suit your skin's needs — a deep-cleansing mud formula or acid peel for oily or acne-prone areas, a creamy hydrating mask for irritation or sensitivity … the options are endless. we have a lot of face masks and you can use them. You can find them in our Korean Beauty range.
Leave it alone. We know. Easier said than done. Once you've rinsed your mask off and patted dry, warm a few drops of nourishing oil between your palms and press it into your skin, then let it be. If you have any particularly aggressive pimples making their presence known, apply a thin layer of a benzoyl peroxide formula beneath your moisturizing oil, then let it be.
We can also tell you exactly what you shouldn't do, and that's apply more makeup. As ridiculous as it sounds that you need to let your skin breathe, there's truth to the fact that makeup hinders its renewal process. At the very least, take a day off from foundation. You'll be better for it, we promise.
Looking for products that simply work and suit your skin type? Fill out your Beauty Profile and subscribe to get the best products on the market, suited especially for you!