About the brand
Combining transparency and efficiency, IT'S TRUE!
100% natural & Vegan cosmetics with high added value made with love in our own workshop in France. Welcome to the colorful world of Trew Cosmetic.
A range of sparkling lip balms with varying textures, functions and aromas. Daytime (Apple-Cinnamon, Coconut, Rose, Lemon, Peach), nighttime (Mint, Cocoa) or tinted (Cherry, Raspberry, Blueberry) lip balms. Innovative technology and very high efficiency. BB Creams with light coverage, a luminous, non-greasy finish and high hydration. Hand creams with a non-greasy finish, without perfume but with a gourmand smell brought by our oils and a toothpaste with a very fresh frosted cherry aroma. Packaging made from recycled milk cartons and monomaterials that are themselves recyclable. Dispenser boxes that can be stacked to facilitate the installation in your store. Our gift boxes are 100% biodegradable.
Natural & vegan. Made in France. Cruelty free. Eco-responsible. 100% Pleasure!
Selected Products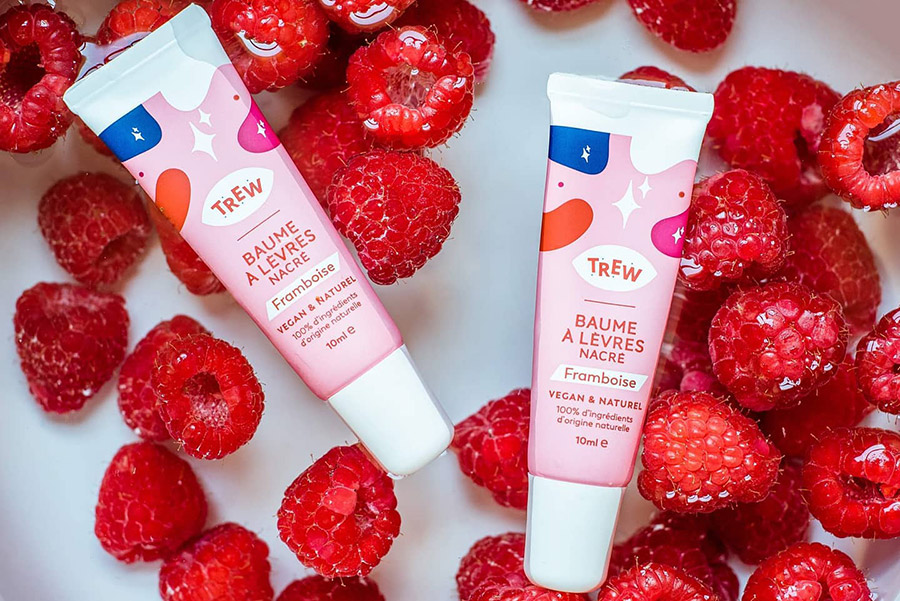 Get Your Personal Beauty Box
The box of quality cosmetics personally curated for you.
Over 500 000 delivered products, over 45 000 five-stars reviews.