About the brand
We, SugaBuba, wanted to create products that highlight the beauty of the woman's body by adding a glossy shine.
So we focused on finding a special formula, which is not just a bronzer to be used on the beach. We wanted more. We wanted to make you feel like a real Goddess.
Using special formulas and designer fragrances and after numerous studies, exhibitions and collaborations with top professionals in the cosmetic industry, we have created SugaBuba's unique products. When applied to the skin, they have this special power to transform а woman's appearance into a special occasion.
Our formulas are also skin care oriented and contain nourishing and hydrating ingredients. Some of our products are even infused with 24K gold and silver glitter micro particles. The result?
Thousands of women to impress with perfect and glowing skin every day.
Selected Products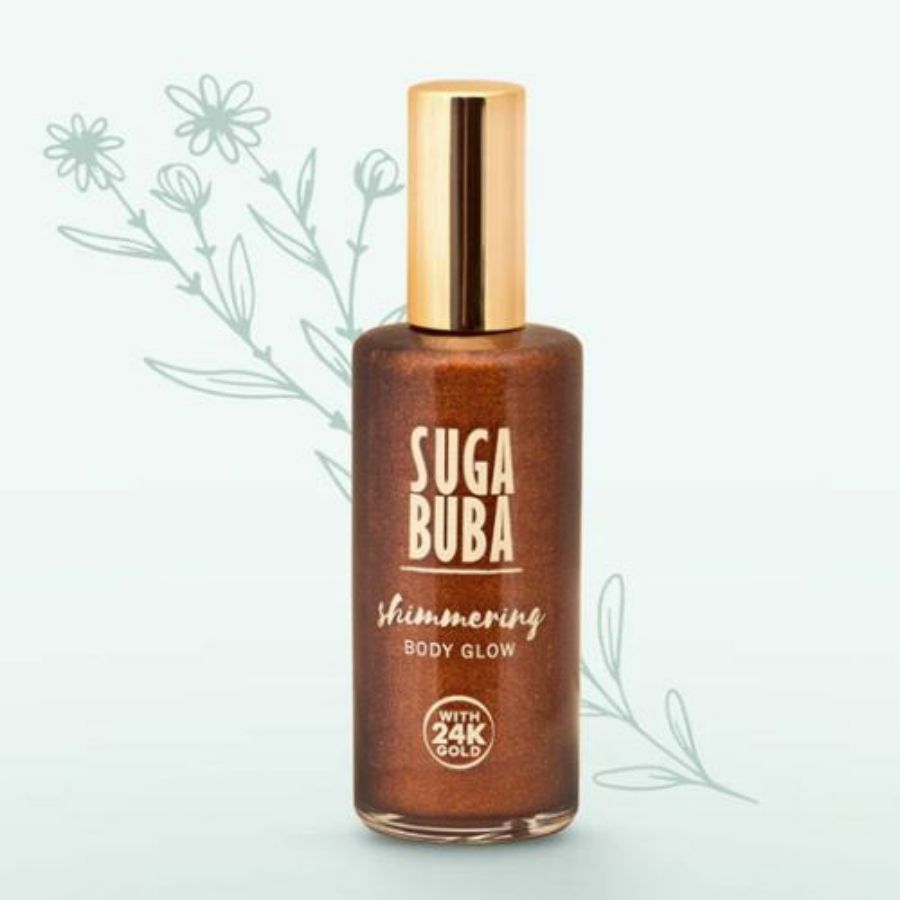 24K GOLD BODY SHIMMER - the Body Glow oil is infused with 24K gold dust particles that shimmer in the sun or under the spotlight, illuminating your skin with luxury brilliance. Blurs pigmentation and stretch marks to perfect your skin, concealing imperfections on your body and legs. Without a sticky feeling. HIGHLY NOURISHING BODY MAKEUP OIL - hydrates and moisturises skin for a soft, velvety smooth feel. The shimmering oil helps deepen your natural skin tone and highlight existing and fake tans for a healthier-looking radiant skin glow. VEGAN FRIENDLY & CRUELTY FREE - our body glow oil formula is free from parabens, sulphates, silicon or other harmful ingredients. It does not contain animal-derived ingredients and our products are never tested on animals. Healthy skin glow and shine in daylight or under the spotlights at night.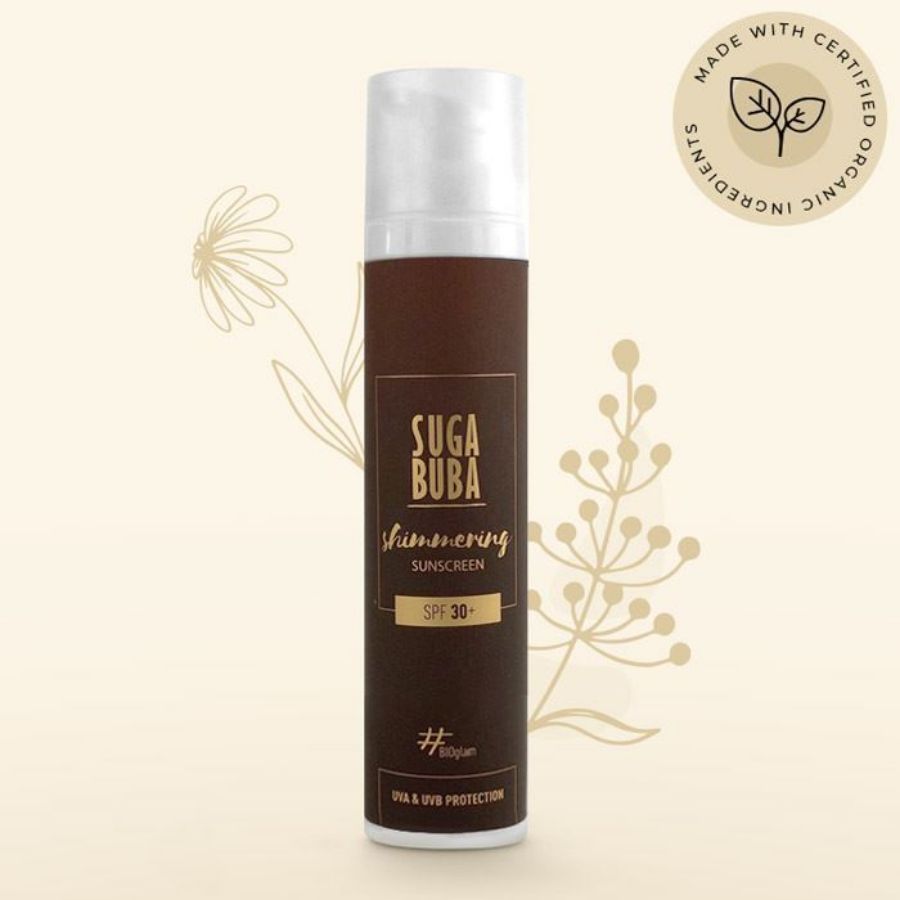 Specially developed formula with organic natural oils that hydrate and nourish the skin (coconut, cocoa, shea, baobab and sweet almond oils). Sun protection with Non-Nano Zinc Oxide - a natural bio factor, provides high protection from UVA/UVB rays, preserving moisture in the skin. Adds a dazzling glow of 20 shades of real silver particles that illuminate skin under sunlight. Easy-to-spread formula to avoid leaving white marks on the skin. With a unique natural aroma of coconut and cocoa from natural oils. Bio sun protection from natural oils does not prevent the skin from darkening, but helps to form an even and healthy tan. Natural ingredients hydrate and nourish the skin, delaying the signs of aging. The glitter hides imperfections.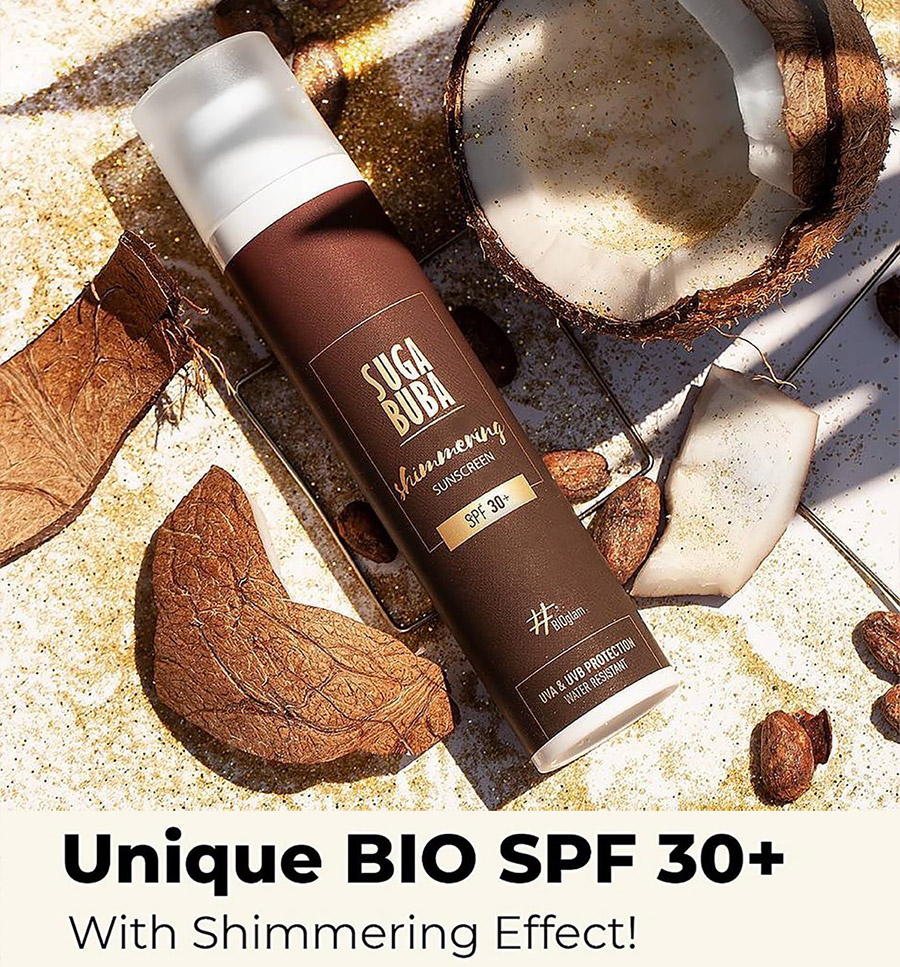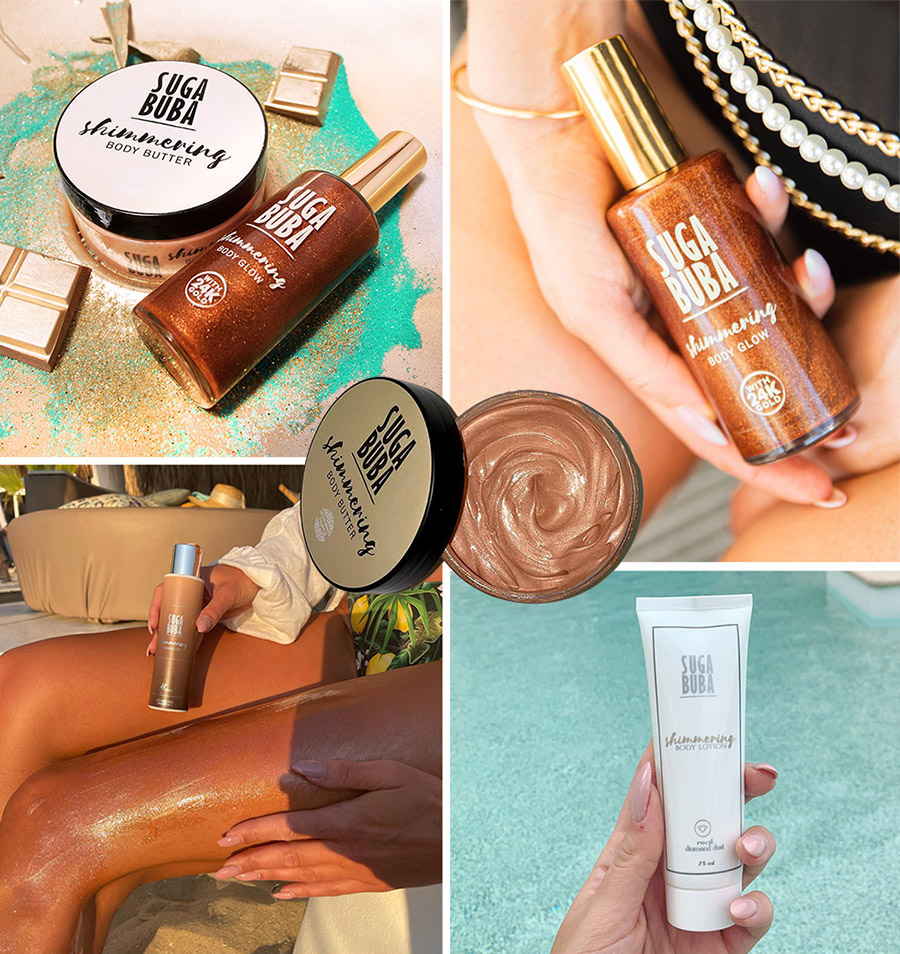 Get Your Personal Beauty Box
The box of quality cosmetics personally curated for you.
Over 500 000 delivered products, over 45 000 five-stars reviews.