About the brand
VITA AGE IN is a product line of Bottega de Lungavita.
A complete face line to fight ageing and delay the action of free radicals.
The secret? Thymus Serpillus and Lupinus Albus extracts, which contain legume proteins and flavonoids, for an immediate tensing effect. In addition, the white grape extract reinforces and protects the skin, while the vegetable ceramides and the pool of vitamins re-hydrate and regenerate the tissues.
Vita Age® In is a real elixir to prevent and reduce wrinkles.
The compamy was born and raised in the heart of the Italian Alps, in the town of San Pelle-grino Terme.
Bottega di Lungavita, a modern expression of the 'Made in Italy' philosophy, creates remedies for everyday wellness by cleverly combining age-old traditions with sci-entific innovation.
The Italian lifestyle is a philosophy that places physical and mental health at the centre, providing the company with efficient recipes that have been proven with time.
Selected Products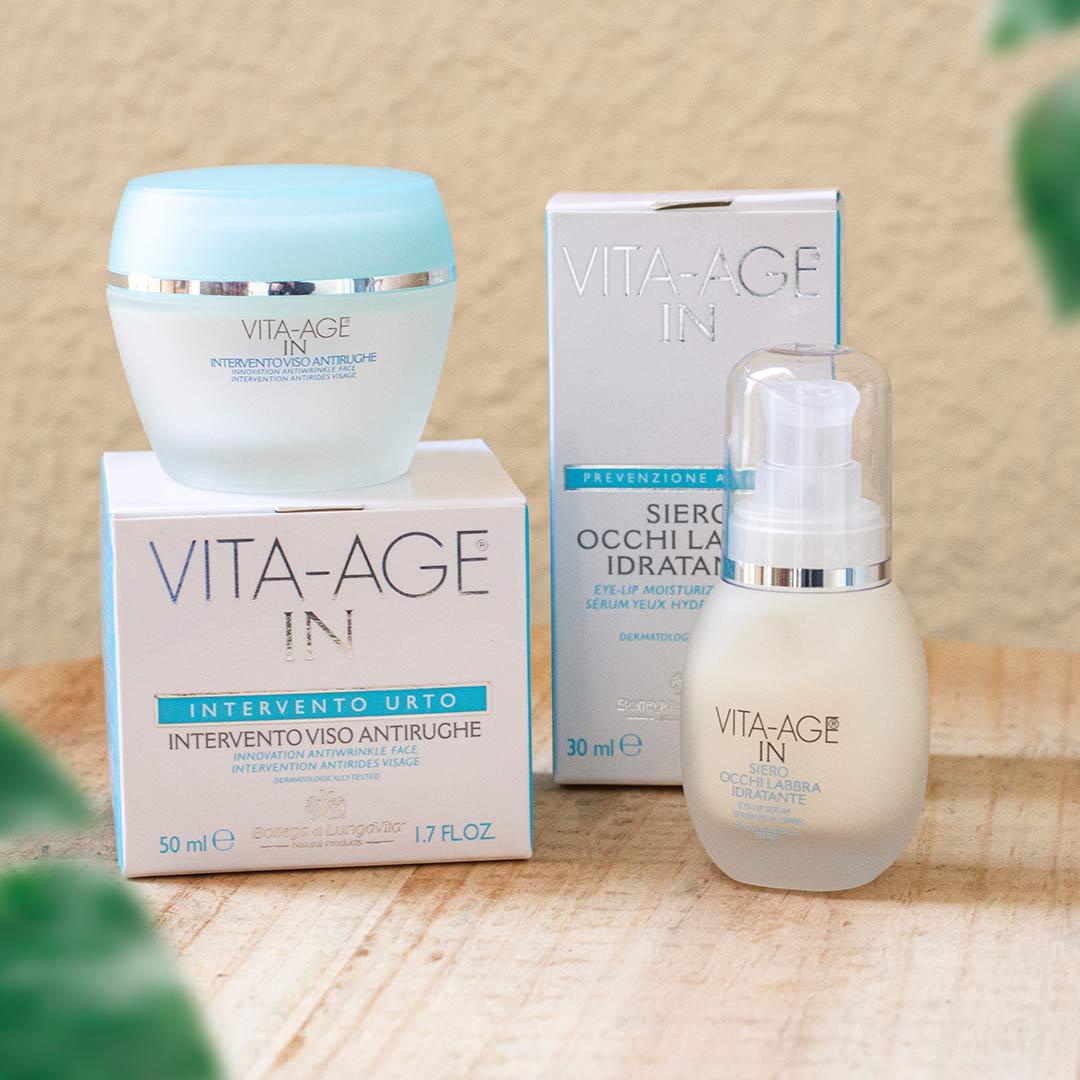 Get Your Personal Beauty Box
The box of quality cosmetics personally curated for you.
Over 500 000 delivered products, over 45 000 five-stars reviews.