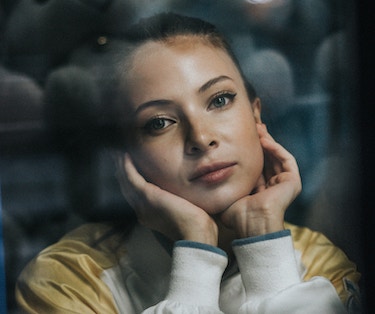 Please help: what is my skin type?
If you're not getting results from your skincare, chances are it doesn't suit your skin type.
Posted on 1/11/2020 6:40:25 PM
In a new series of articles, we will share insider tips on using the Pick N Dazzle your personal beauty profile. The information you provide here ensures that our experts will find the products that are a perfect match for you.
This week: how can you determine your skin type?
If you're not getting results from your skincare, chances are it doesn't suit your type.
Many women do not know what type they are, or they have the wrong idea. For example, women in their mid- to-late twenties tend to continue the same routine they had as teens. But as we grow and change, so does our skin, and the harsh cleanser, astringent toner, and oil-free moisturiser that worked for you when you were 19 may be doing you a disservice today.
Your type varies with age and even with the seasons: someone who has normal skin in summer may shift to dry in the winter. Medicines, for example hormonal birth control, can also affect the skin.
To get the most out of your skin care, you should use products aligned with your skin's needs. The first step is knowing what type it is right now.
1. Dry skin
Your skin is dry if you never notice any shine develop throughout the day. The nose and forehead never get oily.
Other parts of your face, especially the cheeks, can be extremely dry to the point that they start flaking. Dry skin, when not properly moisturised, can feel tight, uncomfortable, and itchy; these symptoms ease up when you apply a rich cream.
Bottom line: You never see shine on your face? Your skin, especially on your cheeks, feels tight and uncomfortable? Then you have dry skin.
2. Normal skin
With normal skin, you can sometimes see a bit of shine on the nose and in the middle of the forehead, between the eyebrows. The skin doesn't get tight, uncomfortable, or itchy.
Bottom line: You notice just a little bit of shine around the nose and your skin never gets uncomfortably tight? Lucky you – your skin is perfectly normal.
3. Oily skin
Unlike the other types, this one is usually not hard to figure out.
If getting rid of shine is among your top beauty concerns and you dream of achieving matte skin, then you are likely the oily type.
Women with oily skin often experience acne – but that's not always the case. Many people have oily skin and no acne while, on the other hand, even those with dry skin can get acne. Don't rely on pimples alone to determine what type you are.
Bottom line: you see an oily shine all over your face that increases throughout the day? Then you have oily skin.
4. Combination skin. According to Dr Rachel Nazarian, a dermatologist in New York, this is the type most women have, though they may not know it.
Combination skin means that different parts of your face are different types. Often, the T-zone (your forehead, nose, and chin) may be oily, while at the same time your cheeks are dry.
Dr Nazarian sees more and more people identifying themselves as having sensitive skin. But that is a more specific condition, and the truth may be that they have combination skin and are using the wrong products.
Bottom line: Do parts of your face get oily, while other parts feel tight and dry? Then you have combination skin.
If you are finding it difficult to determine your type, you probably fall here, as in fact most women have combination skin.
5. Sensitive skin. People with this type have a specific issue: their skin reacts strongly to environmental factors and to various products. You may notice that only some products agree with your face, while many cause irritation and itching.
Sensitive skin may come with redness, most often on the cheeks. This is caused by many broken capillaries under the surface.
Bottom line: Do you experience redness, irritation, stinging, and itching, especially from products that don't agree with your face? Then you have sensitive skin.
Luckily, there are wonderful products created specifically for you. Kueshi's calming mask and sensitive skin cream work great, and so do all of Abellie's products.
Now that you've determined your skin type, are you ready to fill out your beauty profile?
Tell us your skin type and Pick N Dazzle's experts will select the best skin care for you.