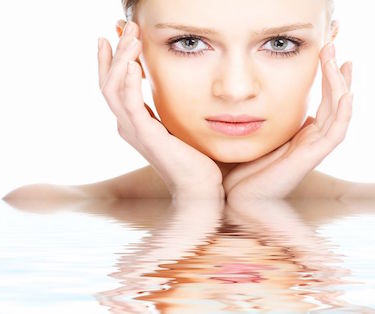 The Virtues of Natural Yogurt Cosmetics
Natural yogurt skin products and why you should consider adding them to your beauty regime.
Posted on 6/30/2016 12:49:30 PM
If you were to ask an expert about the best natural remedies that successfully fight the signs of ageing, they're most likely to put yogurt on top of the list. Amongst its endless health benefits yogurt has championed in the world of cosmetic treatments due to the wealth of nutrients available in it.
Yogurt contains the building blocks of cells and tissues and enhances the skin's natural repair and growth mechanisms. With one important stipulation – not just any yogurt but live active yogurt. Of course, depending on where you live, finding real active live yogurt might be difficult.
In 1905 Stamen Grigorov, a Bulgarian doctor, identified the bacteria that curdled or fermented milk and turned it into yogurt by feeding on the lactose protein in it and producing lactic acid.
It became apparent that this particular type of bacteria was found naturally only in the gastrointestinal tracts of mammalian animals in Bulgaria. This is why the Rose Yogurt products of Bulgarian Rose, Karlovo are so precious to us. They are made of natural flower waters and the goodness of yogurt.
Bulgarian Rose's Rose Yogurt line has a wide range of body cosmetics, everything you need to create a whole body beauty routine fuelled by the benefits of yogurt. I'd like to offer you a preview of what they've got to offer.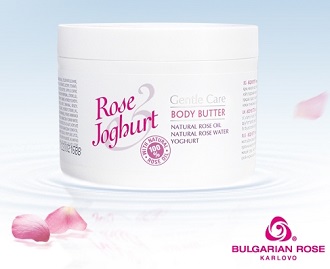 Like all of Rose Joghurt's products, this is made with natural rose waters, yogurt extracts and natural oils. The yoghurt extract consists of the nutritious, skin loving substances found in real yogurt, such as peptides and amino acids.
What's even more, the yogurt extract used in all the products contains a ferment synthesised directly from Lactobacillus Bulgaricus, which has been isolated from the bacteria. This gifts all the products with the special ability to act like probiotics.
I bring this body butter to the front of your attention. Its formula is enriched with Vitamins E and A, which respectively block free radicals and improve cell regeneration and healing.
The yogurt extract wields its yogurt magic: the lactic acid exfoliates and moisturises making the skin smooth and velvety; the B vitamins support regeneration of damaged cells and promote the production of healthy fats within the them.
ROSE JOGHURT REJUVENATING FACE CREAM
Like most of these products, this rejuvenating face cream uses certified organic ingredients, yogurt, rose water and oils. In fact this cream is rather special with its original formula packed of active ingredients,
such as Lactobacillus Bulgaricus, squalene, macadamia oil and pentavitin.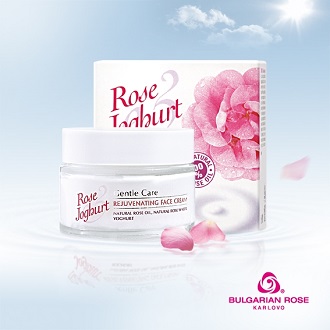 The yogurt probiotics stimulate the skin to absorb more oxygen thus supplying the cells with energy for rejuvenation, growth and normal metabolic processes – vital in the fight against ageing skin.
Rose water and oil in the cream soften the skin; pentavitin is a certified organic ingredient, which alongside the macadamia oil in the cream tones the skin and improves its elasticity thus supporting the prevention of wrinkles.
What is even more, the cream has an added UV filter, which makes it even more effective in maintaining a youthful skin.
ROSE JOGHURT WASHING GEL FOR FACE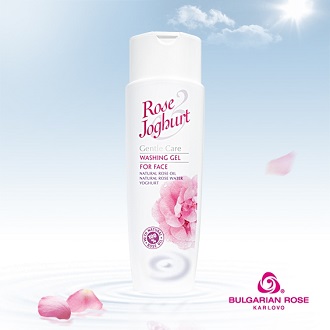 Yogurt is also known for its ability to improve acne, tighten loose pores and brighten and tone the skin, therefore a cleansing gel based on yogurt extracts and enriched with an additional array of skin-loving ingredients is quite the temptation.
Thanks to the soya proteins in the formula, this gel restores the water balance in the skin, which is extremely important for preventing wrinkles as the skin's ability to retain water gives it its tensile strength.
It is suitable for every day use as it cleanses gently, leaving the skin smooth, calm, silky and very well hydrated.
There's no better time than the summer to try out this yogurt infused and inspired line, it's no coincidence that yogurt is the first thing that springs to mind of when faced with a nasty sunburn.
So go natural, go yogurt and most importantly go to Pick N Dazzle's Beauty Profile page for more products, advice and personal care.