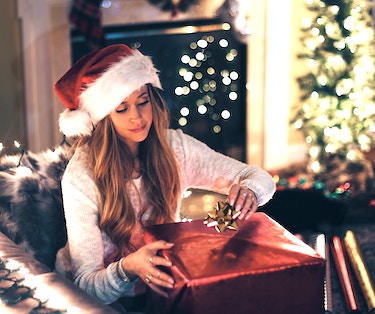 Use these 5 Gift Ideas to Impress Everyone This Year
Here is Pick N Dazzle's 2019 gift guide. Read on for ideas that are simple and easy, yet much more effective than grabbing something at the mall. You would love that feeling of making someone's day – or year.
Posted on 12/9/2019 5:41:56 AM
Everyone we see in the street these days is carrying bags from the mall – clothes, shoes, electronics, toys. In this sea of options, how do you give the people in your life something that stands out and makes them feel special?
Here is Pick N Dazzle's ultimate 2019 gift guide.
Read on ideas that are simple and easy, yet much more effective than grabbing something at the mall. Your friends, family, and significant other will be thrilled. And you would love that feeling of making someone's day – or year.
1. Give experiences, not just things. Psychologists keep telling us that material possessions alone don't make us happy. What makes a difference is good habits and experiences that create memories.
If you have a friend who is a thrill-seeker, you can book an adventure for them. Get them a pass for an indoor wall-climbing session, a day at the karting ring, or a paintball game. These are experiences that will keep them energised for weeks.
Our colleague Aniko was painfully afraid of heights at first, but she tried rock-climbing and is now a pro at it. The right gift can change someone's life!
2. Help them learn a new skill. You can give people another kind of enriching experience: learning something new or getting better at a hobby they enjoy.
Your creative friends will appreciate a cooking lesson, or a photography or painting class.
Plus, later on, you may be invited to gourmet dinner parties, or have someone take beautiful pictures of you.
3. Pamper them like you would yourself. Self-care continues to be a powerful trend. You can use the holidays as an opportunity to encourage your friends to relax and be nice to themselves.
A voucher for a massage or a facial will always be the perfect gift. Your friends will love it. You can even go together – the shared memory will enrich your relationship.
4. Make something for them. It may sound intimidating, but it doesn't have to be. You can find recipes online for raw vegan sweets that require only five ingredients and no baking. All you need is a good, powerful blender.
Throw in some pitted dates, walnuts, rolled oats, and cinnamon, and blend until you get a paste. Form into little balls and dust with more cinnamon (you can also use cocoa).
Put the candies in a beautiful box, and voilà – you have natural, healthy treats that look like you got them from a luxe chocolatier. It's the perfect gift for your foodie friends.
Making something yourself isn't difficult, and it shows how much you care.
5. Give them a subscription, rather than a one-time gift. What's better than getting a gift once? Getting it again and again every month! That's the way to not just make someone's day, but their entire year.
You can buy your friends a subscription for a magazine they like. Or you can sign them up for an online streaming service, so they can think of you every time they listen to music or get cozy watching a movie in bed.
You can also give women in your life a subscription for Pick N Dazzle. That way, you're not just gifting cosmetics, but an entire experience. A new box will surprise them each month. They'll receive products tailored to their needs, and a whole new beauty routine developed by our experts.
With Pick N Dazzle, you give the gift of personalised self-care. Save it for someone special! (Or maybe for yourself.)