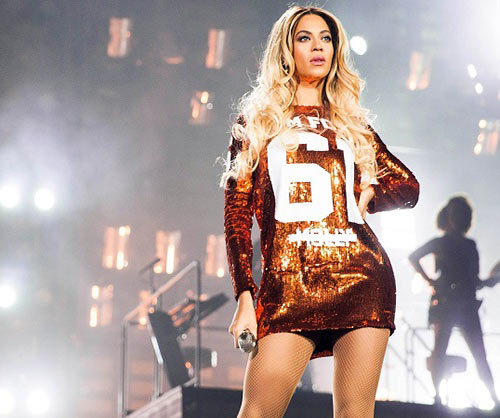 Listen to Beyonce's New Singles '7/11' and 'Ring Off'
The 'Beyonce: Platinum Edition' tracks are here somewhat early.
Posted on 11/21/2014 10:04:31 AM
New Beyoncé songs were expected to drop next week, but it looks like Beysgiving came early. The full versions of "7/11" and "Ring Off" leaked in full tonight, thanks to impatient interneters. (That's right: not one, but two of the new jams from the forthcoming Beyonce: Platinum Edition box set.)
"Ring Off" is a lyrical love letter to her mother about her recent divorce. "Then you'd smile through your tears / In the mirror you would stare and say a prayer," Bey sings to Mama Knowles — who chimes in with a spoken word outro, too — before things
get sour: "Until you'd had enough and then you took your ring off." It's an emotional wallop of a song, one that's also self-referential. Listen to "7/11" below, and head over to SPIN to catch "Ring Off" — before it gets pulled.