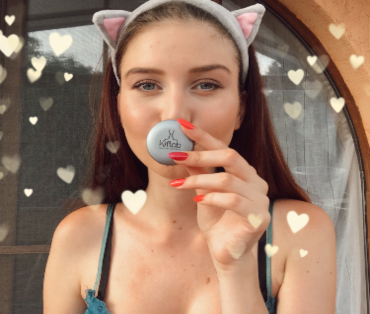 How to Take Care of Your Lips?
We are all used to hydrating our bodies by pampering ourselves with various products - scrubs, shower gels, lotions and oils. But how many of us take at least half of this care of our lips? I knew it!
Posted on 8/19/2020 10:44:39 AM
We are all used to hydrating our bodies by pampering ourselves with various products - scrubs, shower gels, lotions and oils. But how many of us take at least half of this care of our lips? I knew it!
Lips are one of the few areas in the human body that do not have the natural protective fat and sweat glands. These are the reasons why they are so sensitive to the outside environment. Cold weather, windy days and sun can be harmful plus the lack of a natural moisturizer accelerates the unpleasant drying and cracking of the lips.
Of course, you can prevent this from happening by taking the needed care.
That's why Pick N Dazzle experts have prepared 5 easy steps for smooth and kissable lips:
1. Exfoliate
Exfoliating your lips will help to remove dead layers of skin and generate regrowth of new skin cells. You can use your favourite facial scrub and gently massage your lips for no more than 1-2 minutes. Then smoothly rinse and apply a nourishing lip balm.
Experts recommend: LUXURY COFFEE SCRUB MINTY VANILLA - FACE
Contains specially selected ingredients for the delicate skin of your face. The combination of coffee and specially selected oils, combined with sweet peppermint essential oil and delicate vanilla aroma, exfoliates, removes dead cells, renews and revitalizes the skin, giving it a sweet mint freshness.
2. Hydrate
We have already mentioned the fact that the lips do not have sweat glands to take care of their hydration, which means that you need to do this for them. It is essential to have at least one lip balm in handy. That way you can always hydrate your lips while you are outside, at work or wherever. Lip balms create a protective barrier on the thin layer of skin and prevent the lips from drying and cracking.
Experts recommend: GOURMET LIP BALM BY KIFLAB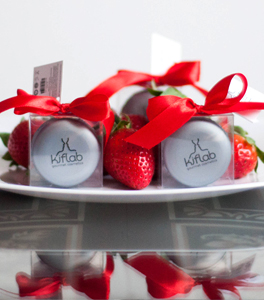 Kiflab offers 5 irresistible lip balms made exclusively from natural ingredients: refined oils and natural antioxidants that retain all the beneficial properties that should reach your skin. Choose between Strawberry daiquiri, Citrus fresh, Melon smoothie, Watermelon cosmopolitan and Chocolate mousse.
3. Hydration applies to the whole body!
Yes, exactly. It is not only the lip balm. One of the most common causes of dry skin is the insufficient amount of water we take in. Hydration will benefit your whole body in many ways, while thicker and fresher lips are just a bonus!
How do we know how much water is enough for us? One of the most common methods for calculating the ideal amount of fluid is as follows: for each kilogram of body weight, you should take between 30 and 40 ml of water.
If you weight 60 kg, you will need 1.8 - 2.4 liters of fluid per day (60 x 30 ml = 1800 ml; 60 x 40 ml = 2400 ml).
4. Forget annoying habits
Licking, biting and peeling the already injured skin on the lips only worsens their condition. The surface of the lips is susceptible, which makes its injury even easier. Not to mention that dry and cracked skin welcomes bacteria and viruses, which can cause you additional trouble.
5. Choose carefully
Many products on the market are not entirely suitable for use. Choose your glosses, lipsticks and balms carefully, as not all of them contain the right ingredients. One of the most beneficial components to look out for is glycerin and vitamin E. And to make sure your lips are protected, always apply a balm before applying your chosen lipstick or gloss.
Experts recommend: EVE'S READY TO WEAR LIPSTICK BY TEEEZ
Thanks to the wild mango extract, the lipstick is applied even on chapped lips. Regenerates, nourishes and hydrates, besides, it has a magnifying effect and gives the lips density. It can be worn for a light, barely perceptible effect, or as a top layer on your favourite lipstick. Does not contain parabens.
You can start your professional lip care today -fill in your beauty profile and enjoy sophisticated products made from the best natural ingredients. Choose your subscription now!