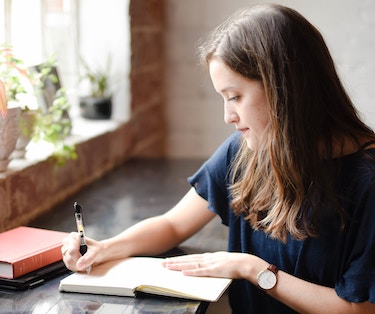 How to Start a Beauty Routine in 2020
Is a better beauty routine one of your 2020 goals? Start small, gradually introduce more steps, and schedule your beauty treatments so you won't miss them.
Posted on 1/5/2020 3:17:15 PM
Is a better beauty routine one of your 2020 goals?
We all know we should have a routine and we should give our skin some love each morning and evening.
We also know life happens. We sleep in, we forget, we're too busy.
After the hectic period around the holidays, we all need a gentle reminder to take better care of our face each day.
Even those of us who work in beauty are not perfect. Pick N Dazzle's Viktoriia shared she has struggled with incorporating masks in her weekly schedule.
We all have room to improve: here is how to do it and start the new year with recharged, glowing skin.
The best beauty routine is one you will actually do. A 12-step regimen may sound amazing in theory – but if you aren't doing it, it is not the best one for you.
Think about it – what products do you actually like using? Which ones do you notice have a positive effect?
In Marie Kondo's words, do all your products 'spark joy'? If not, it may be time to rethink your basics.
Let's consider those basics. There are two steps your skin needs no matter what: cleansing and moisturising. Shocking, we know, but that's it! So start there.
New habits are easier to stick to if you set realistic goals and start small.
You might try those 12 steps and, in a few days, find yourself lagging behind.
It's not all or nothing. If your skincare has been out of tune, challenge yourself to simply do this: cleanse and moisturise every morning and evening. Simple!
After you keep this up for a couple of weeks, you can add in a serum between cleansing and moisturising. Later on, you can start exfoliating 1-3 times a week. Nail the essentials, then build up the rest.
New products arriving each month in your Pick N Dazzle box can gradually make their way into the routine you've created.
You should be open to changing your routine if it is not working for you. That could happen for many reasons: moving to a new city, changes to your diet, sleep, or daily life, even fluctuations during your monthly cycle.
If you notice that something irritates your skin or feels uncomfortable, skip it. Just like in dating, it can take time until you find what works for you – you don't have to settle for mediocre products.
Be bold. Pore cleaning strips? Snake venom micellar water? By going outside your comfort zone, you can discover unexpected products that may work wonders for you.
Order something bold for your next Pick N Dazzle box, or let our experts choose surprising, effective new products for you.
Just one word of caution: when trying a product you haven't used before, you can test it on a small area of your face to make sure you're not allergic to it.
Are you struggling to find time for specialised treatments like exfoliation and masks? Because we don't do these every day, they are easy to skip or forget.
To avoid that, schedule them in your planner, just like you would a coffee date with a friend.
That way, you can schedule your beauty routine: you'll be surprised how you can always find time for yourself when you set the intention and prioritise it.