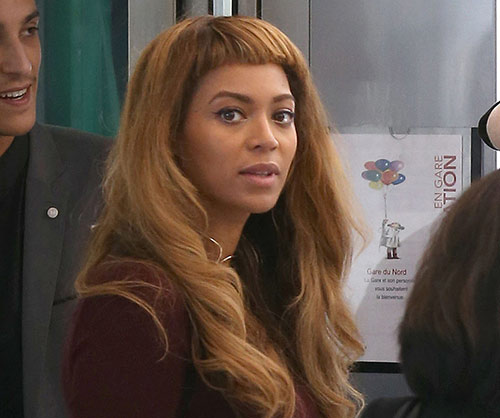 Beyoncé Debuts Alarmingly Short Bangs
A famous woman's hair, like most things about famous women, always becomes everyone's business, so Twitter predictably went into meltdown mode yesterday when Beyoncé showed up wearing super-short, pinup-girl bangs.
Posted on 10/16/2014 8:06:25 AM
First Beyoncé got a mom haircut — now, she appears to have strange, bluntly chopped bangs. She showed up at Paris's Gare du Nord train station wearing what appears to be a long blonde wig with confusingly short bangs — reminiscent of Bettie Page and medieval monks. The look is similar to a wig she previously wore for a video collaboration with Lady Gaga. Here's how Twitter reacted: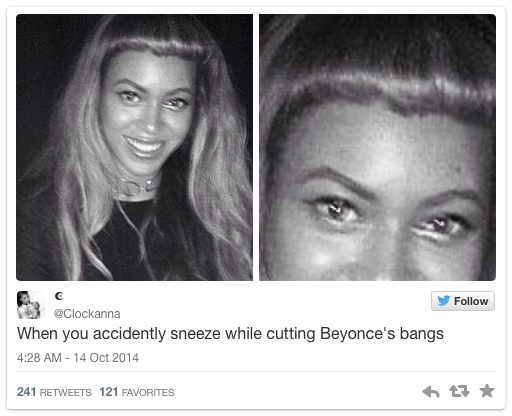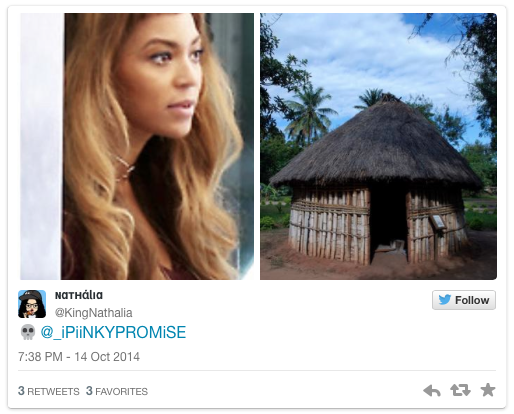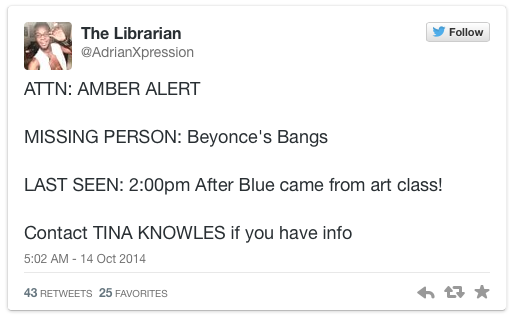 It appears that the Beyoncé legion has spoken, and they are aggressively displeased. What do you thnik about her new haircut? Do you like it? Tell us in the comments below.