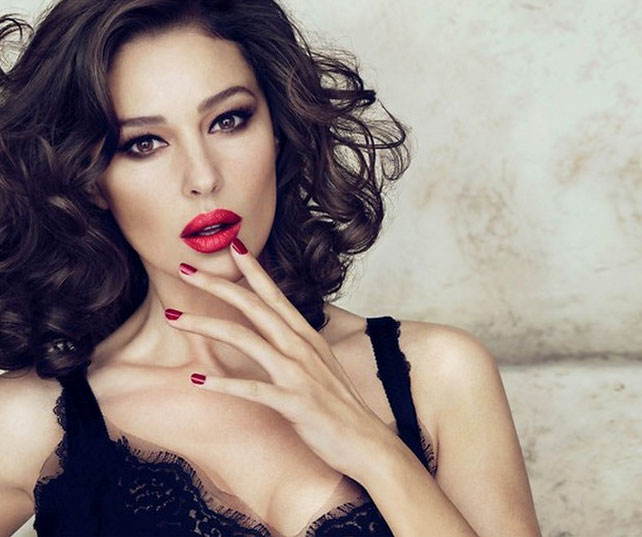 A Look at the First 50 Year-Old Woman To Be a "Bond Girl"
The world of James Bond has always been a martini-fueled male fantasy filled with guns, gadgets, and girls...Bond girls. They've always been young, beautiful, dangerous, and their objectification has hardly been subtle. So it comes as a surprise that the most recent Bond Girl, or as she would put it, "Bond Woman," in "SPECTRE" is 50-year-old bombshell, Monica Bellucci.
Posted on 7/25/2015 6:33:27 PM
According to reports, Bellucci was shocked when she was offered the role. "My first thought was, 'How can I be a Bond girl at 50?'" Bellucci recalled. "I just blurted out, 'I'm not a girl, I'm a woman, I'm a mature woman. Do I have to replace Judi Dench?'" In the recently released trailer for the 24th bond outing, "SPECTRE," Bellucci plays Lucia Sciarra, a widow that Internet speculation suggests had a relationship with Bond in the past. Before Bellucci, the oldest Bond girl was Honor Blackmon who was 39 when she played Pussy Galore in 1964's "Goldfinger."
It's not just the Bond series that has traditionally
had a huge age gap between the male lead and the younger, female co-star. Just recently, Emma Thompson has publicly stated the issue is getting worse. "I don't think there's any appreciable improvement," Thompson said to Radio Times. "And I think that for women, the question of how they are supposed to look is worse than it was even when I was young. So no, I am not impressed at all."
Check out the new trailer for "SPECTRE" and see if you think 47-year-old Daniel Craig is man enough to handle 50-year-old Monica Bellucci.
Source: www.magazine.good.is