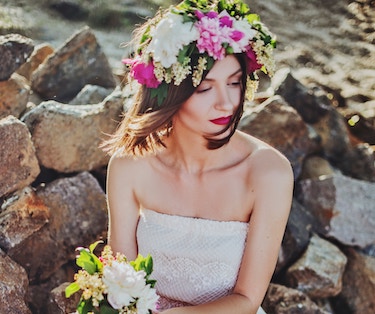 4 ideas for St. Valentine's with friends and loved ones
You don't even need to be in a relationship to celebrate and have a fun evening.
Posted on 2/10/2020 5:22:08 AM
Looking for some good vibes on St. Valentine's Day? You don't even need to be in a relationship to celebrate – here are a few ways you can create fun experiences for yourself and your loved ones.
1. Love notes
One important Valentine's ritual – besides the roses, wine, and heart-shaped chocolates – is sending cards with love notes to not only your partner or crush, but to all people in your life who matter to you.
You'll make someone's day with a hand-written note saying how happy they make you feel.
Facebook, Viber, and Instagram messages are nice – but do you even remember the New Year's wishes your friends texted you just weeks ago?
Receiving a handwritten note is something people will remember, and it's a lovely tradition you can start with your friends. Go ahead, send out some Valentines and share the love!
2. Cocktails and chocolate with friends
This year, St. Valentine's falls on a Friday, so you have all night to celebrate. If you are not going on a date or spending the evening with your partner, why not gather with friends?
Getting a reservation on St. Valentine's Day is notoriously difficult. But you know what doesn't need a reservation? Your apartment.
Why not mix some cocktails or a bowl of sangria and have some friends over for a drink?
You can also all pitch in and buy some good chocolate, a typical St. Valentine's treat. Get various kinds – dark, noisette, chili – and you can have an evening of chocolate-tasting.
3. Homemade spa treatment
Do you prefer to spend the evening with your partner? Restaurants and bars are crowded on St. Valentine's, even if you manage to get a reservation. There is a chance the experience may be stressful, rather than romantic. To deepen your relationship and spend some meaningful time together, it's better to find a cozy and relaxing place where you can be by yourselves.
A simple solution: do a spa day at home. How nice would it be to treat each other to gentle exfoliation in the shower with one of Cocosolis' rich, fragrant scrubs, and give each other a massage?
Sound like a dream? – you could do this any day, all you need is some time and each other.
4. Scavenger hunt
This is something you can do with either your partner and your friends – or all at once. It's a game where follow a set of clues until they find a prize. The clues are written on pieces of paper and hidden. Each clue helps take you to the next, until you get to the end and win.
A sample clue: "You spice up my life". (In that case, you can hide the next clue on a piece of paper in the spice rack.) For a prize, the winner could receive a good bottle of wine – or simply dinner with you.
Critics say St. Valentine's isn't a traditional holiday. We say any day is a great time to celebrate love and friendship! Make St. Valentine's your own and have fun.
Ready to celebrate? We Pick N Dazzle will make sure you look your best, and you can focus on planning your holiday evening.