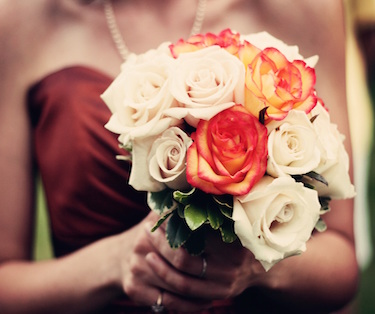 Wedding Day Make Up
A few tips on turning yourself into a fairy bride on your big day!
Posted on 7/18/2016 12:33:19 PM
Wedding season is upon us! And if you're sealing the deal this summer you might want to look into the specificities of bridal make up because chances are that regardless of how fond of maquillage you are, when it comes to your wedding day, you're bound to have a heightened interest on the matter.
So here are a few tips on how to approach your make up on that day and surpass everybody's high expectations!
First lets start with moisture: you want some! In fact you want loads! So find an oil-free moisturizer and be generous! The more hydrated your skin is, the more likely that it will not feast on your foundation! How about his one:
KUESHI FEEL FREE, OIL FREE MOISTURIZER BY KUESHI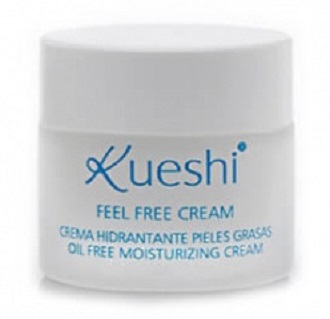 It's important to go oil-free because you want to keep your face shine-free, therefore any product that could make your skin shinny is a bad idea!
Next on is the good, reliable thing that primer is! Use one at all cost! We have an advantage that our mothers and grandmothers didn't, so lets benefit from it.
FIX AND PROTECT PRO PRIMER BY RIMMEL
It's in the name: it makes sure your make up stays on all day and protects your skin; it gives it a fresh look with visibly smoother pores and has a mattifying effect.
Foundation is important on your big day so spend good time picking the right one! Test them beforehand; if you already have one that you're happy with, stick with it!
What you should remember about foundation application is to spread it evenly and apply it on your neck as well as your face, blend it in well and you're well covered – literally and metaphorically! Try this:
MATTITUDE ANTI SHINE FOUNDATION BY ASTOR
This is specifically tailored for long wear – it stays on for up to 16 hours; it is oil-free, which is a big plus; it has a mattifying effect; it blurs imperfections and least but not last, it's got SPF 22 – perfect if you're having your wedding out in the gorgeous sun!
Now, you must do your best to resist the temptation to go for a dewy look. It doesn't necessarily scream natural and it will make your face look shiny in photos.
Staying natural is most brides' first choice and that's great, but you must remember that lack of colour will make you look dull in all the pictures.
Cameras don't capture pale colours all that well, so make sure you accentuate on something.
Add a little colour to your cheeks with a long-lasting blush product.
LASTING FINISH SOFT COLOUR MONO BLUSH BY RIMMEL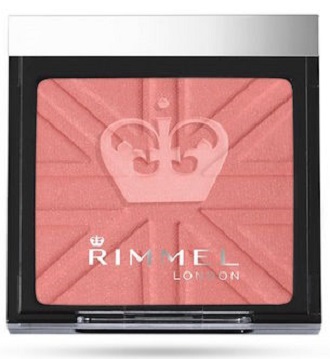 This little bijou gives you a 6-hour natural finish that blends smoothly with your skin.
Its formula is quite special – comfort-oriented, fragrance-free and smudge resistant; so you can revel in the abundance of hugs and kisses you'll be receiving all day long.
Pay particular attention to your eyes. They will show the happiness you will radiate on your great day, and you want that captured on camera, so don't sacrifice it in the name of maintaining a natural look. Go for a good eyeliner to enhance their beauty.
PERFECT STAY 24H FOUNTAIN PEN EYELINER BY ASTOR
Long lasting and waterproof! Perfect, especially if you happen to feel a little emotional as most brides do!
If you use eye shadow, make sure to apply primer on your eyelids as they can get oily and cause the powdery product to smudge.
If you go for a smoky eye, keep your lips light; if you go for strong lipstick, go for light eye shadow! But go for at least one because you need to stand out in those photos!
Regardless of what you choose in the eye shadow department, make sure to complete your eye make up with mascara. It opens the eye beautifully and gives you a look of innocence and wonder. Here's a great suggestion:
CLUMP-FREE VOLUME AND DEFINITION WATERPROOF MASCARA BY RIMMEL
Waterproof and clump-free – it's all in the name! Curl your eyelashes before you apply.
One last little tip: don't forget to test your make up over and over again before the big day! Have a few sessions where you get to try different colours and decide on a colour palette.
Hope this helps make that special day even more special. Pick N Dazzle can provide you with all the products above and more! If you sign up for our Beauty Profile service, you get to have products selected especially for you! Isn't that great or what?