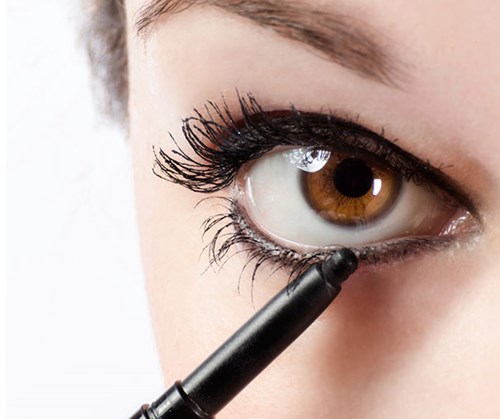 Tricks for Lining Your Waterline
Inner eye goop and blotchy color consistency are just a few of the problems you might encounter when lining the waterline. Getting a pencil that close to your eyeball is just bound to be difficult, but with our three pro tips, you'll pass the test with flying colours.
Posted on 6/2/2014 4:47:18 PM
Dry the waterline.
Before you apply the eyeliner to your waterline, run a clean Q-tip along the top and bottom of your waterline to ensure a smooth application.
Use a Waterproof Pencil.
Using a waterproof formula will help keep the liner from running or smudging. Waterproof pencils last all day and keep your eye makeup perfectly intact.
Pat With Eye Shadow.
After you're done lining the waterline, use a clean eyeliner brush to pat a matching eye shadow into the line. Choose one that is not too shimmery. This will ensure your eyeliner stays set all day.
Bonus Beauty Tip: To add drama to any eye makeup look, you can line the bottom and top waterline for definition. Using a while or nude pencil in the waterline is a great way to negate bloodshot or red eyes, adding brightness.
What are some of your tricks for using eyeliner? Let us know in the comments below!
Source: www.makeup.com