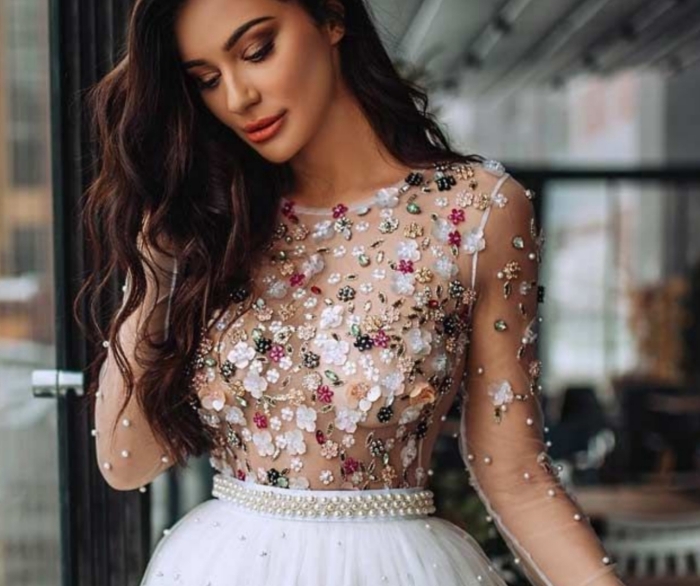 TRENDS IN THE PROM DRESSES IN 2021?
The prom is a special moment in the life of every young girl – it is a symbol of maturity and marks the transition to adulthood. It's time to celebrate and have fun!
Posted on 5/7/2021 8:40:52 AM
The prom is a special moment in the life of every young girl – it is a symbol of maturity and marks the transition to adulthood. It's time to celebrate and have fun! And yes, the last two years have been very frustrating for high school seniors with all the restrictions that stop them from celebrating, but we can still dream. All the excitement and preparation of the ladies is of course related to the dress, the glamour and the great gifts they will receive.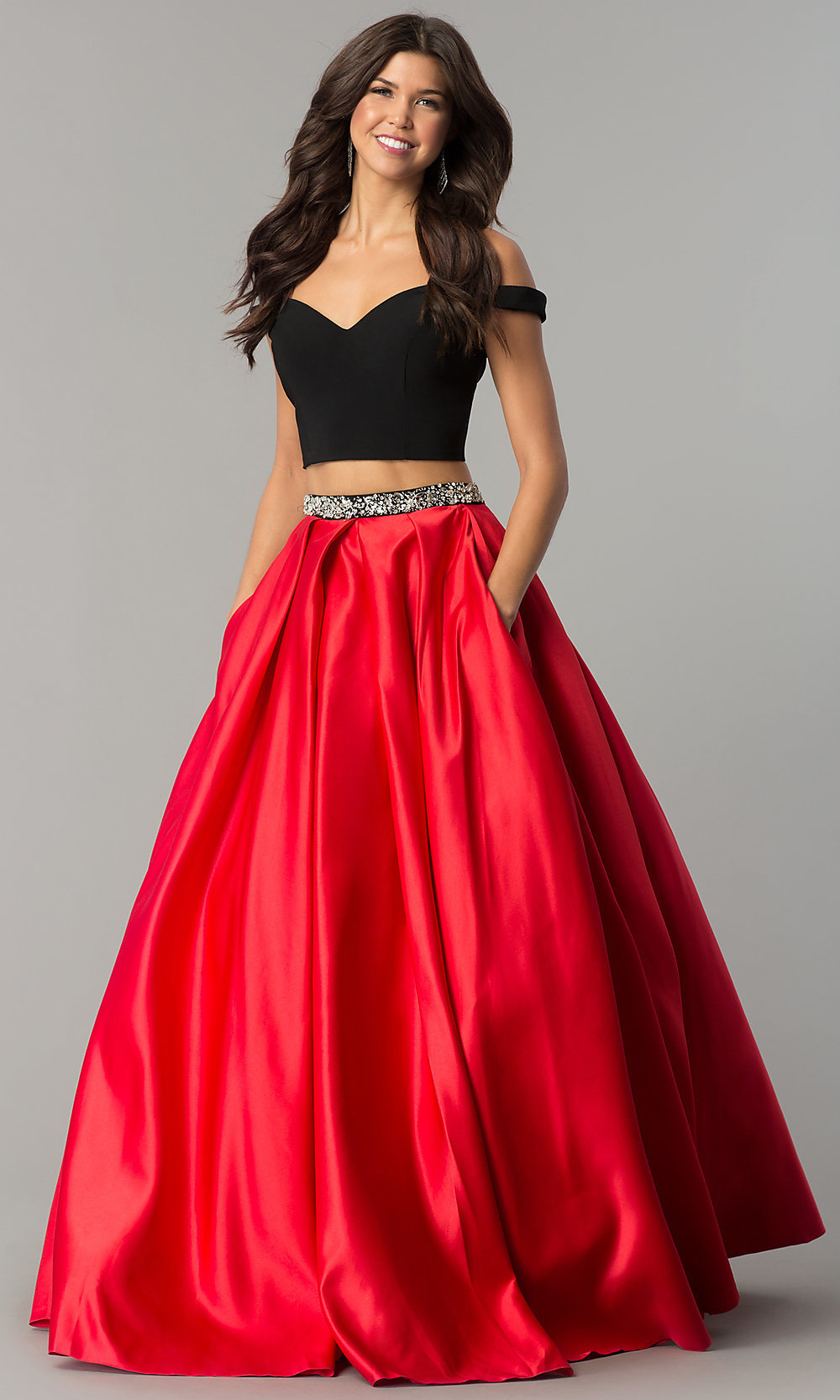 Things to keep in mind when shopping for prom dress
To choose the perfect prom dress for you, you need to keep a few things in mind: color, silhouette, jewelry and your personal style. Trends are important because they will help you navigate, but it is important to find a dress that will make you stand out, that will emphasize your natural beauty and will look like it was created for you.
The best dresses style for 2021
Our team of experts recommends not only the right cosmetics for you. This time we researched the trends for prom dresses from leading designers to help you with some ideas.
Glitter and sequins
The stones and sequins on your dress will shine in the spotlight and really create a royal look. Sequin prom dresses are fun, flashy, festive and adorn any silhouette. They themselves are like jewelry, which suggests that they may be less extravagant in the patterns and be more minimalist when choosing jewelry. If you like the glamour and to be shiny, this type of dress that will attract attention is the best choice for you.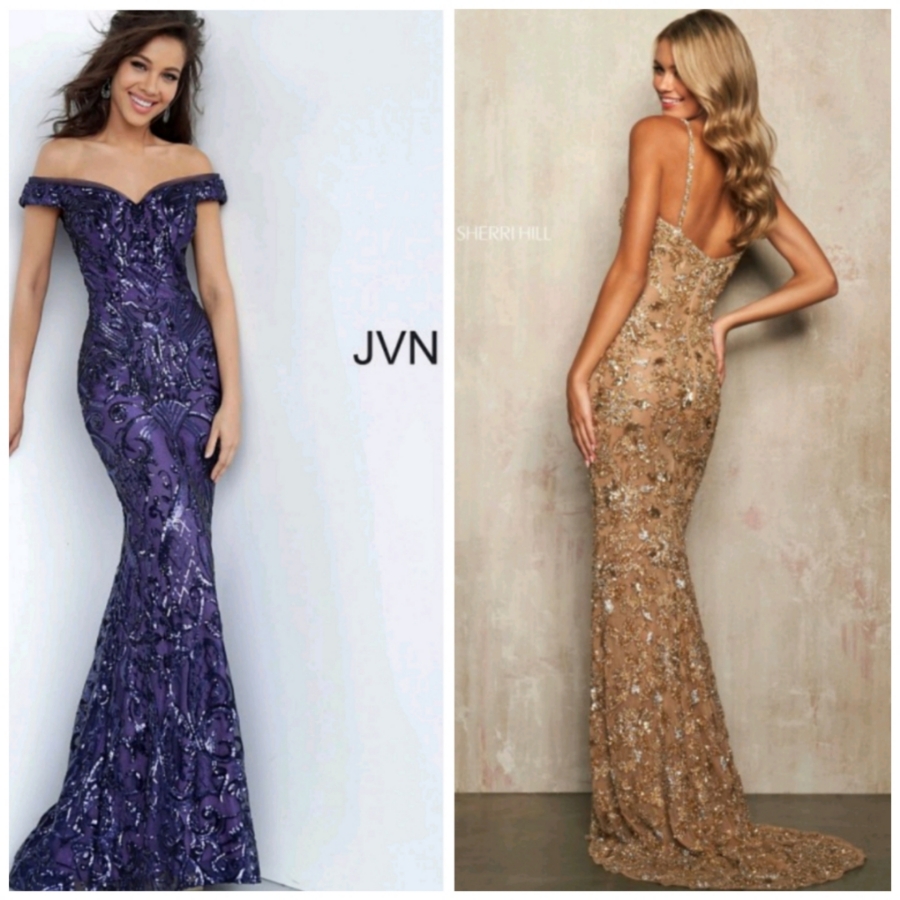 Dress with a big slit
A bold and daring choice that will not leave you unnoticed. Long beautiful legs are one of the symbols of femininity and if you have them, do not hesitate to choose a dress with a slit to the thigh. However, if you choose to show this part of your body, choose a dress with a higher neckline for the perfect balance, because otherwise you can overdo it and show too much of yourself, which is not good for a formal occasion. A good choice is a fitted formal dress with a slit to the thigh and a neckline with one shoulder. A prom dress with a slit is your choice if you want to be feminine, but also to be a little sexy.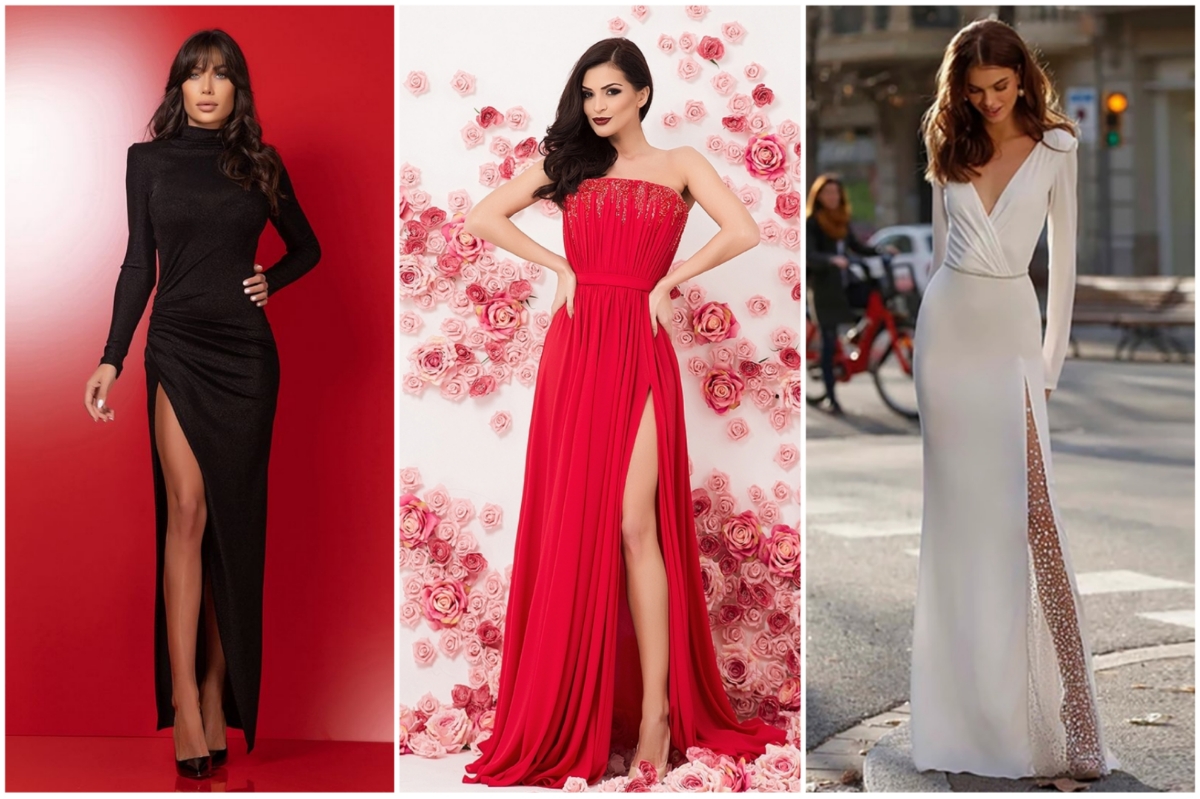 Two-piece prom dresses
Two-piece prom dresses usually consist of a long or short skirt and top so you can look really cute. They have been in vogue for several years and we are confident that they will remain for some time to come. Formal dresses in 2 parts are youthful, non-standard and playful and with them you can afford a little more daring and chic jewelry. If you have several such dresses, then you can combine different parts of them on different occasions, and even wear only the top combined with a denim to add a little style to your otherwise casual outfit.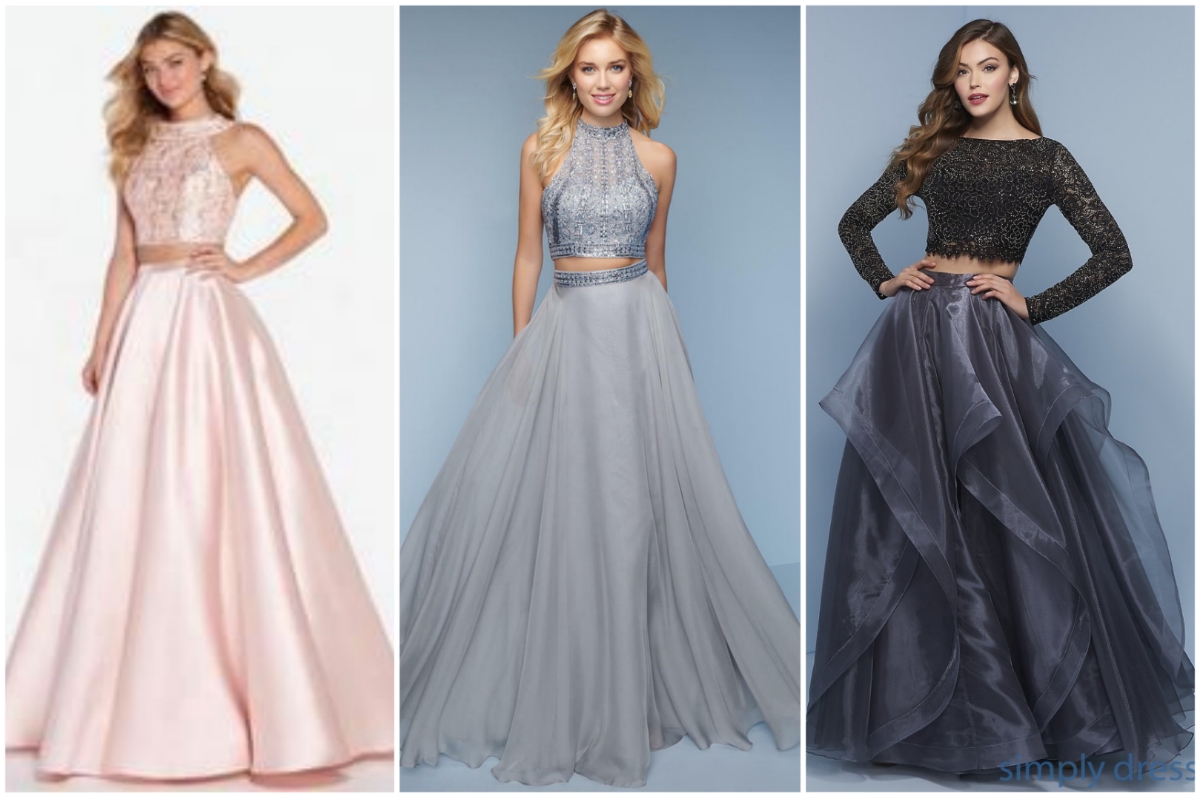 Short prom dress
Short party dresses are a cute, modern alternative to the traditional long dress, which is too formal and is rarely worn again. Plus, it's much easier to dance and have fun in a short prom dress! If it is very hot in the hall where you celebrate, it will certainly be more comfortable than heavy long dresses. If you prefer a more pragmatic solution for your prom night, this is the right choice, and also you can wear this type of dress again for some other occasion.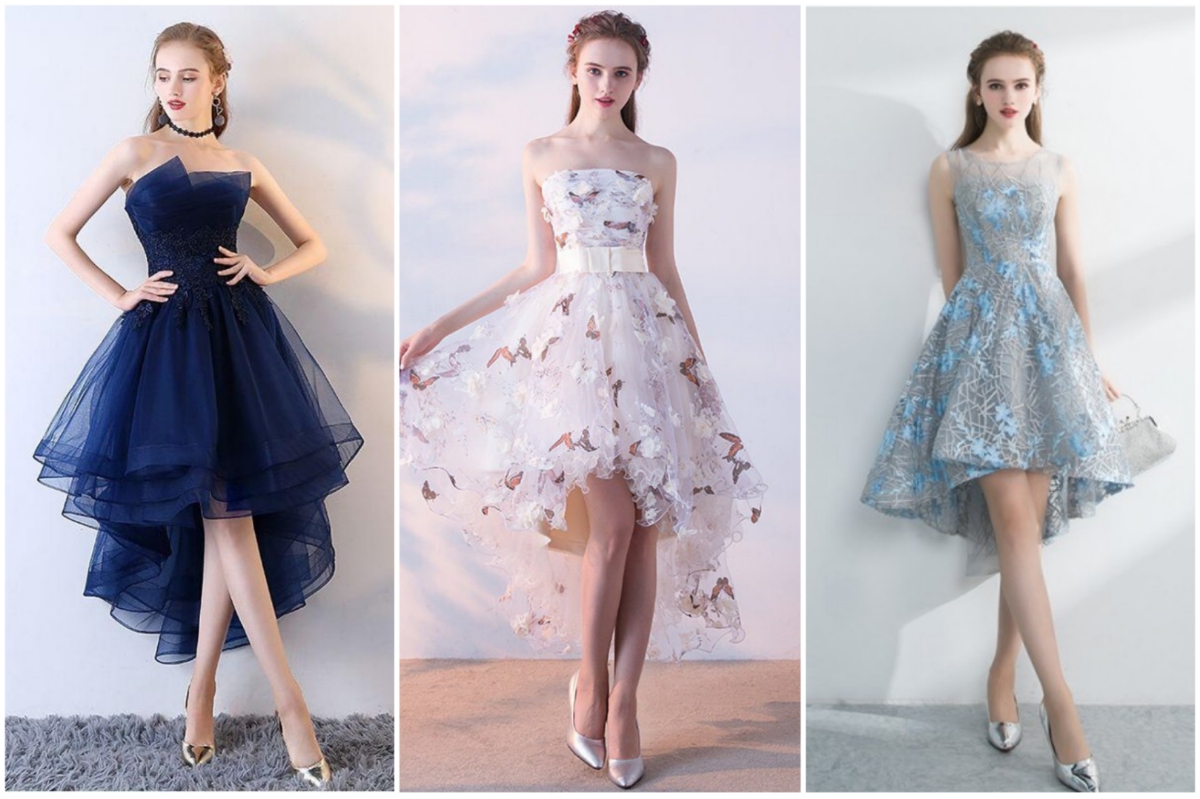 What is the best color for my prom dress?
When it comes to choosing the color of your prom dress, there are two things to keep in mind. First: what colors do you like? Second: what colors complement your skin tone? Here are our expert tips.
It's hard to go wrong with classic colors like red, royal blue, black and pastel beige, because these colors are timeless. Red is always in fashion, but if you are more artistic it will be too boring for you. On the other hand, dark blue and black are suitable for various formal events, so if you want to wear your prom dress again, these colors are a safe choice.
In 2021, we will surely see bright pastel formal dresses, such as lilac, lavender, baby blue and light yellow, as well as bright colors like hot pink.
If you want to feel bold, daring and bright, then red, hot pink and bright blue are attractive choices.
If you do not want to attract attention, but to radiate elegance, bet on a ball gown in the color of champagne or rose gold, which can be with more sequins for a stunning look.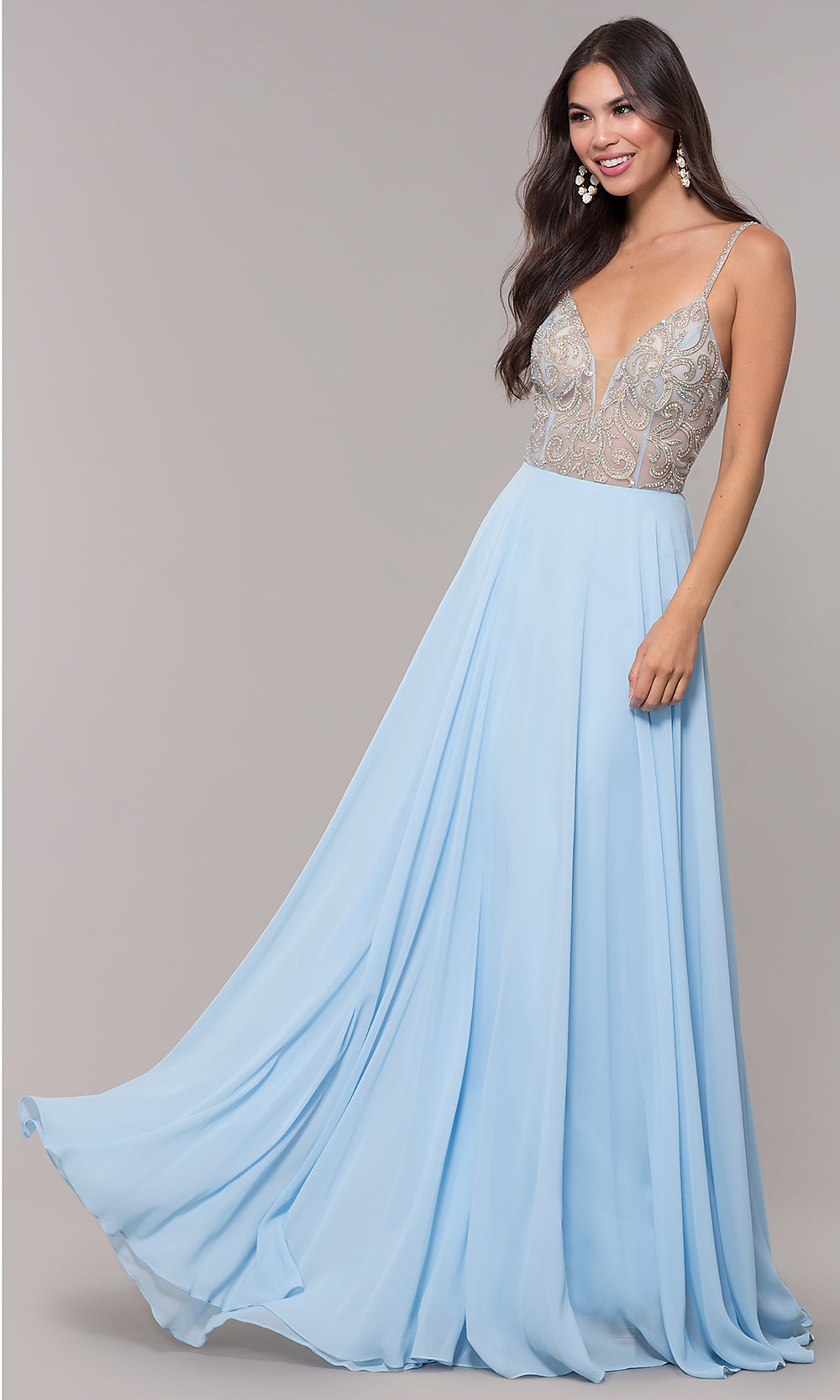 Depending on your personal preferences, skin tone and dress code, we suggest you to wear colors that will radiate everything you want to feel.
After all, this is your special day!
However, to feel beautiful, clean skin and perfect make-up are just as important. That's why we have prepared a gift that will make you feel like the Queen of the ball. Our PARTY QUEEN gift box will perfectly complement your stunning look.