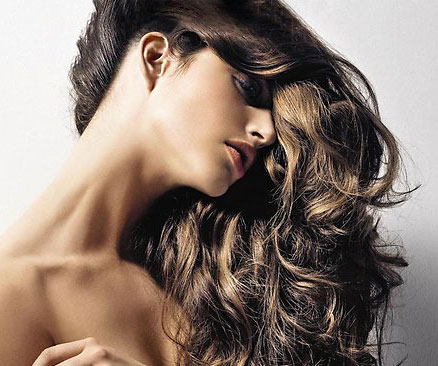 Top 5 Tips For Growing Out Your Hair
If you're a lady who can't decide if she like her hair short or long then you've probably been in the 'growing out'-length hair situation.
Posted on 8/31/2014 2:26:07 PM
Below, we summed up a few tricks to keep that awkward length stage as short as possible and get back to your longhair painfully... until you decide to chop it all off once again!
1. While you're in the shower thoroughly massage and lather shampoo into your hair. It sounds a bit strange, but massaging your head and keeping your roots clean and lifted will promote healthy hair and allow your hair to grow faster!
2. Try out horse shampoo. It sounds even more crazy, we know, but these hair products are loaded with nutrients to make your hair thicker and in turn grow quicker. Basically the stronger your hair is the more of it you will have!
3. Limit your use of heat styling tools. Put all those curling irons and blow dryers away, you crazy style fanatic! They seriously damage your hair and hinder its growth so try to give yourself and your hair a break. If you're brave, let your hair air dry instead of using your blow dryer (it's still Summer after all). Anything you can do to reduce heat, tugging, and overly brushing your hair will help it grow faster.
4. Use coconut oil in your hair once a month. It will strengthen your stands and make them shine. The fantastic coconut oil will make wonders with your hair and will leave it with immediate and long-lasting results. Just put about a nickel size amount on your hands and rub them together. Then, comb through your hair, mainly on the ends and avoid putting it in your roots since it might make them oily. Also, you can use coconut oil as a hair mask.
5. Commit to growing your hair out. One of the biggest problems that often occurs when you're growing our hair is get bored. So here's the thing: the number one way to help your hair grow fast is, DON'T CUT IT! We know it's hard (we've been there before), but try not to experiment with new hairstyles for a year or so and voila!
Want to keep up with fashion? Subcribe to our newsletter full with the latest fashion trends, styles and collections. Get it direct in your inbox and keep ahead of fashion.