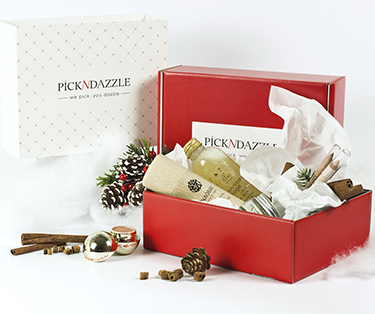 The Pick N Dazzle Box, The Different Box
Pick N Dazzle is unique, as it is the first and only beauty box that offers monthly delivery of full size cosmetic products, personally selected according to customer preferences.
Posted on 1/13/2016 11:05:04 PM
Pick N Dazzle is unique, as it is the first and only beauty box that offers monthly delivery of full size cosmetic products, personally selected according to customer preferences. We select different products from a broad range of categories for every customer, every month.
PRICE
We offer the box in 3 different prices. Essential products and brands are in Sleek Picks for the lowest price. Upper-mass market brands and products are in the middle price category, Dazzling Picks. Our Premium Box is with mostly natural and organic skin care brands.
The box is delivered via courier for free.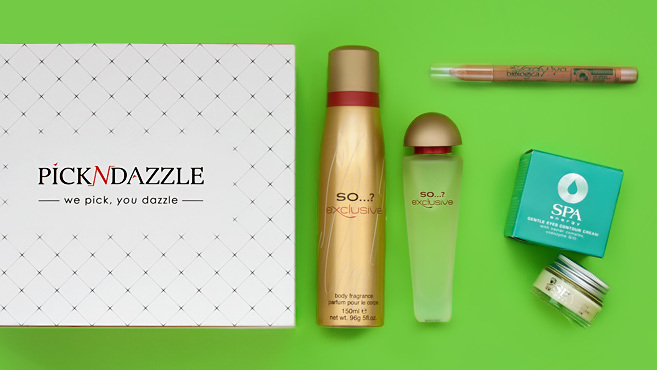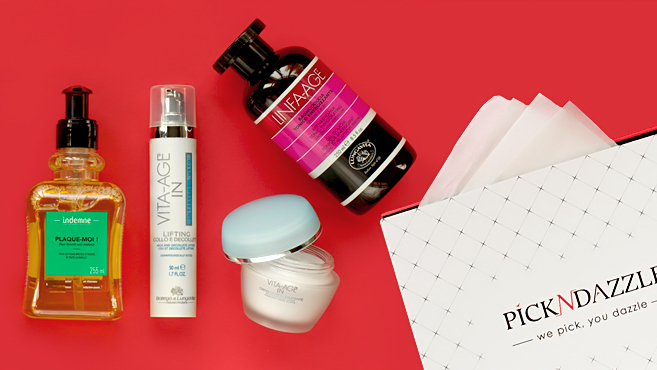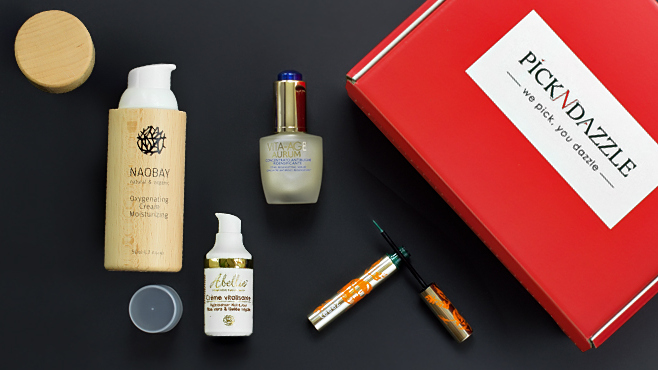 BRANDS
Currently we curate our picks from more than 40 brands and around 500+ different products, covering skin care, body and sun care, hair care, make-up products and fragrances. The brands are a mix of discovery brands, exclusively at Pick N Dazzle for customers who are interested in discovering new products, as well as known brands, available on the market in other shops, for customers who prefer known and tested products.
Many brands in the portfolio are natural and organic. They include: LadyLia is an Italian brand of natural make up; NAOBAY is an organic skin and body care brand; Abellie is a French natural and organic skin care brand; Kueshi is a natural skin care and body brand; the SPA Energy and Herbal Care brands also have natural ingredients.
In our Beauty profile, customers select their preferences for color groups, mark their skin and hair types, and then note specific beauty issues with hair, skin or nails. Customers also indicate their preferences for the type of products they buy most often. In some cases they are interested in mostly skin care and body care, while others prefer make-up and fragrances. There are many customers with broad interests in all type of products.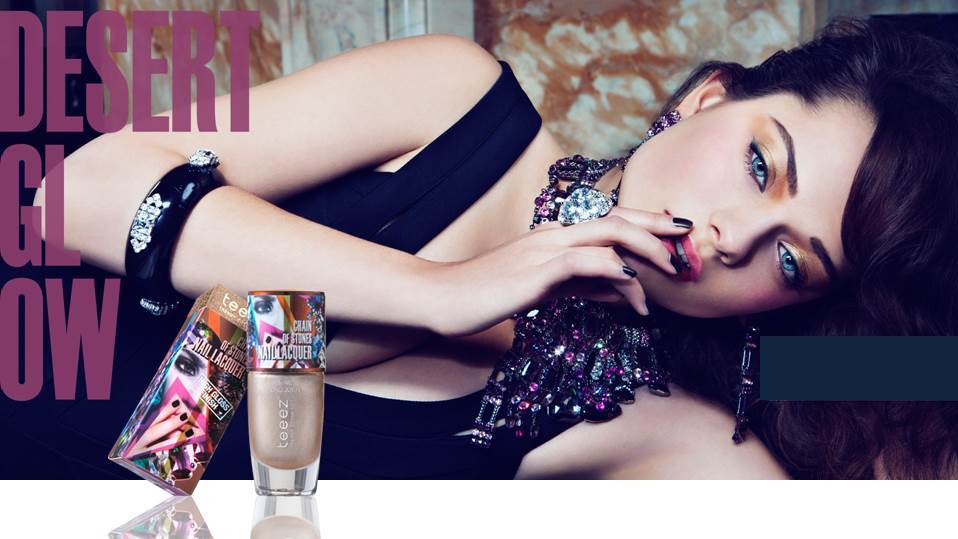 In the Beauty Profile we show most of the brands available and in which box they are offered.
HOW WE SELECT THE PRODUCTS FOR THE BOX?
The process begins with a computer algorithm that helps pre-select suitable products for the individual customer.
A beauty expert from the Pick N Dazzle team makes the final selection for every customer, every month, by looking at the individual's preferences in their beauty profile, which products they have already received and what the best combination of products is according to season.
From time to time we may drop a product from a higher category brand or vice versa. Some customers with Premium Picks, select some specialized brands from the Dazzling or Sleek Picks.
One thing is for sure: the total value of the products over time with a subscription is much higher than the paid price.
We guarantee 40% to 50% discount from the value of the products, however in most cases the benefit for the customer much more.
The customer with a 6 month Premium Picks subscription, who pays 239 RON/month will have 3 times the value of products compared with the customer with Sleek Picks for 79 RON/month.
After every box customers give ratings and write reviews. This information makes the product selection for the next boxes even better. Currently we have more than 6.000 product ratings on platform and the reviews will be available on the site soon.
WHY LOVE PICK N DAZZLE?
If you are interested in trying new brands, if you have a limited amount of time for searching and testing products, if you would like to experience a new and interesting way of shopping or if you would like to get beauty products monthly at very advantageous prices, than you will appreciate our service.
Also if you have a specific beauty issue and are not sure which product to buy, we can help.
The majority of our customers select 6 months subscriptions from the very first purchase. Some buy a one month box first to try and then come back immediately for a longer plan. Many customers have shopped from Pick N Dazzle with one or two or three subscriptions one after the other.
If we make a big mistake in the selection and you do not like the products, you can return the box for a full refund and you can stop your subscription at any time.
We take great care of each and every customer, every single month!! Pick N Dazzle customers understand and appreciate our efforts. In fact, the overall customer satisfaction from the service is above 90% and the same percentage of the products are Loved and Liked.
We look forward to continuing to serve you in 2016 and making you beautiful and happy!
Interested to try? Create you Beauty profile now and head to our shop.