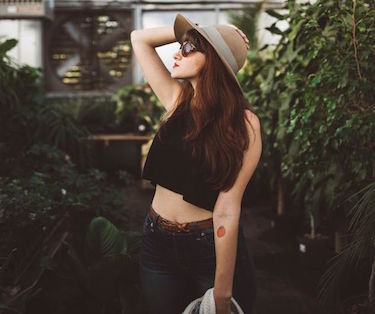 The Low-Maintenance Party Chick's Essentials
3 easy ways to stay radiant when on-the-party-go! Health, beauty, radiance. ...and our suggestions
Posted on 6/14/2016 12:08:00 PM
As the season gets hotter and hotter so does your social schedule: impromptu dates at the beach and the late afternoon lunches, the idle evenings gazing at the sun as it sets above the hot city, and the first stars adorning the sky whispering promises of the wild night ahead.
And there's the hazy late morning, shared with good friends over maple syrup showered pancakes and strong black coffee, as you all fondly recall the high points of the night that's just been. Life's abundant and gracious and you should do your best to seize everything that's on the menu!
So if you happen to be waking up in yet another full of possibilities place, away from your own bed, there's three things you must have in your handbag:
GLOV HYDRO DEMAQUILLAGE ON-THE-GO
A dynamic life may make you a bit more willing to skip a few steps in your beauty routine, or even completely abandon it! But your skin needs care, just like your spirit needs that unbridled summer freedom.
I'm sure you don't want to party your summer away at the expense of your skin's health right? So here's one of Pick N Dazzle's most favourite brands to help you tick the most important rule in skin care: never ever go to bed with your make up on!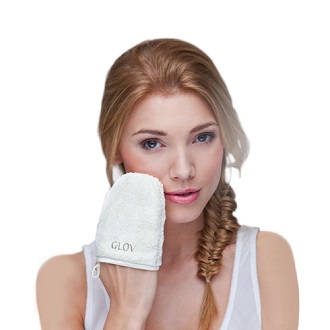 This miracle of technology and forward thinking is your go-to solution - it works with water! You don't need to carry any bulky cleaning toners or lotions! Glov on-the-go is created for the contemporary woman and meets the demands of a dynamic lifestyle.
Glov is a miracle cloth made with nano-technology. It combines microscopic polyamide and polyester fibres - 30 times smaller than a cotton fibre and 100 times smaller than a human hair. The smaller something is, the higher its surface area, therefore the stronger its properties.
Glov's fibres effortlessly trap all make up as oppose to just smudging it around the face the way cotton pads do. Just moisten the cloth with cold or warm water, gently remove your make up with it and then wash it with a bit of soap and hot water. Leave it out to dry.
Glov is extremely light (1 kilometre of Glov fibre weights less than 1 gram) and won't take up any space in your bag!
RIMMEL LONDON 9 in 1 RADIANCE BB CREAM
Wearing foundation in the hot summer months is not always the wisest thing you can do, in fact it's probably quite high up on the 'don'ts' list. However, if you just can't resist the urge to use some sort of cover up, go for a good BB cream.
Here's a superb suggestion from Rimmel London!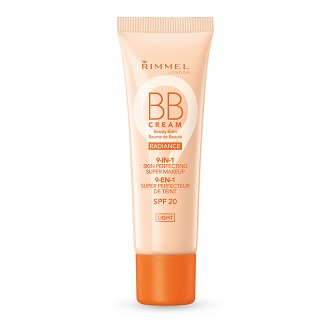 This is not just a BB cream, it's so much more! I guess the title hints at its super powers – 9 in 1. It primes, it smooths, it conceals, minimises the appearance of pores, natural coverage, moisturises for 24 hours, rejuvenates tired skin, nourishes the skin with vitamin C and it gives a radiant finish!
What's even more important if you ask me, it comes with SPF 20! So here's something Rimmel can add to the list! I guess there's not much more you can say, it speaks for itself, it truly is a gem for a busy party bee that wants to stay radiant and healthy!
NAOBAY EXTRA RICH NOURISHING CREAM
Hot weather and alcohol consumption are amongst the things most likely to cause high levels of dehydration, and when you don't have enough time to tick each and every single step in your cosmetics routine, you must make sure that you use the best possible moisturising solution there is!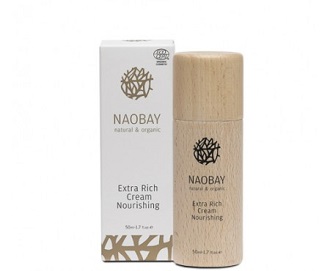 Naobay's extra rich nourishing cream is intensely hydrating! It is packed full of organic nutrients such as avocado and olive oil that provide essential fatty acids which not only moisturise and nourish the skin but also have an anti-ageing effect.
And finally one extra little tip, from chic to chic, So...? Fabulous Dry Shampoo is something you might want to pack along with all the other things!
We all know how down on your confidence you can feel when your hair just isn't up to its usual luscious glory! It has a great refreshing fruity smell, the perfect clean hair on-the-go solution for the summer!
I bet the bar is raised quite high, but I hope this little piece of advice helps make your summer even more thrilling and exciting. Not to mention, there's a lot more Pick N Dazzle can give you, just go to our Beauty Profile section and find out!