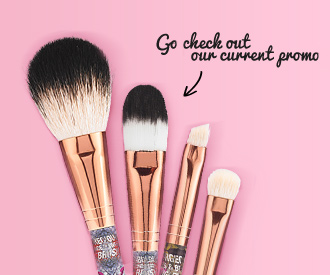 Start a makeup brush collection with us!
There are certain tools you need to complete a variety of makeup looks, and we packed them all in our new Make Up Like A Pro Promotion. GET YOUR MAKE UP BRUSH SET FOR FREE!
Posted on 4/6/2015 5:48:51 PM
Achieving a flawless face isn't just about the makeup, it's also very much about how it's applied. Any makeup artist will tell you that the secret to their application is what they work with.
The right tools can help you achieve your makeup goals precisely and effortlessly, transforming a basic makeup job into a look worthy of a beauty editorial.
Probably the most important tool in your kit are your brushes. A good selection of these essential instruments will help you add depth and dimension, and give you precision in every part of your application.
Brushes can provide endless possibility in your artistry, so it's crucial for you to have the right tools in your arsenal.
With Pick N Dazzle's new promotion Make Up Like a Pro we will help you building a basic brush set TOTALLY FOR FREE.
Here is what you get as a present from us if you subscribe now to our beauty service for the next 6 months:
Powder Brush - YOU GET WITH THE FIRST ORDER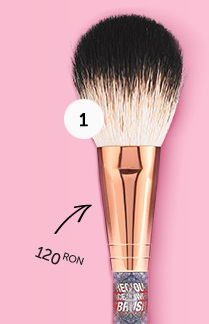 A soft, round brush has always been the go-to for applying powder product. This one is a bit smaller that the usual ones to gain more control. Dip the brush, tap off the extra product, and then buff, press, and roll the powder onto the skin to remove shine and set.

Foundation Brush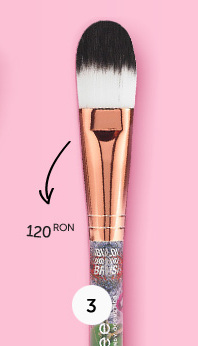 - YOU GET WITH THE THIRD ORDER
This large oval brush has become accepted by many as a must-have tool. Ideal for applying and blending liquid or cream foundation, it is a staple tool that puts product on the skin without the worry of it absorbing into the sponge or leaving behind fine lines.
Small Angle and Flat Stiff Brushes - YOU GET WITH THE SIXTH ORDER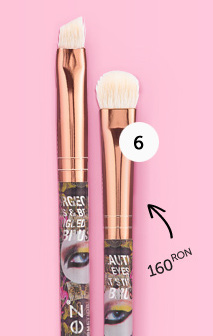 The Angle Brush is perfect for using multiple colours that you don't want to blend. It keeps its shape and works well no matter what you put it through.
The Flat Stiff Brush needs to be flat so you can pat on the eyeshadow over your eye primer, and it needs to be stiff to pick up plenty of colour.
If you want to have all those little makeup gems in your bag for free, head over to our online shop to place your order. Our beauty experts will guide your personal beauty experience every month!