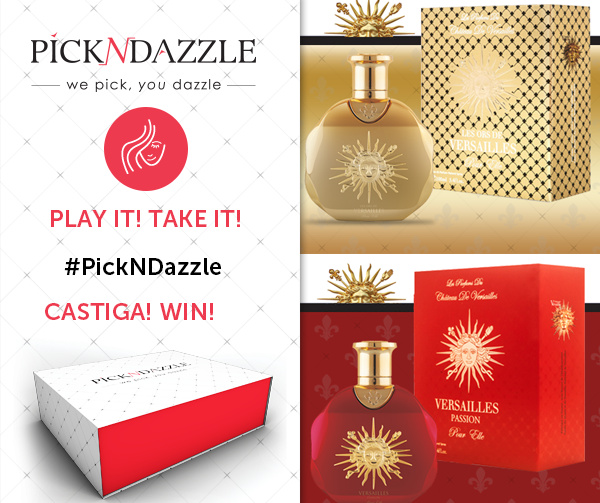 PLAY IT! TAKE IT! #2
Wish to try the most exclusive new fragrances on market? Here is how: 1. Share this article on FB with #PickNDazzle and tag 3 friends 2. Leave us a comment here on site which of the two fragrances you wish to try and why: Versailles Passion pour Elle or Les ORS de VERSAILLES Pour Elle
Posted on 6/11/2016 10:42:39 AM
Wish to try the most exclusive new fragrances on market? Here is how!
1. Share this article on FB with #PickNDazzle and tag 3 friends
2. Leave us a comment here on site which of the two fragrances you wish to try and why: Versailles Passion pour Elle or Les ORS de VERSAILLES Pour Elle
So simple, isn;t it ?!