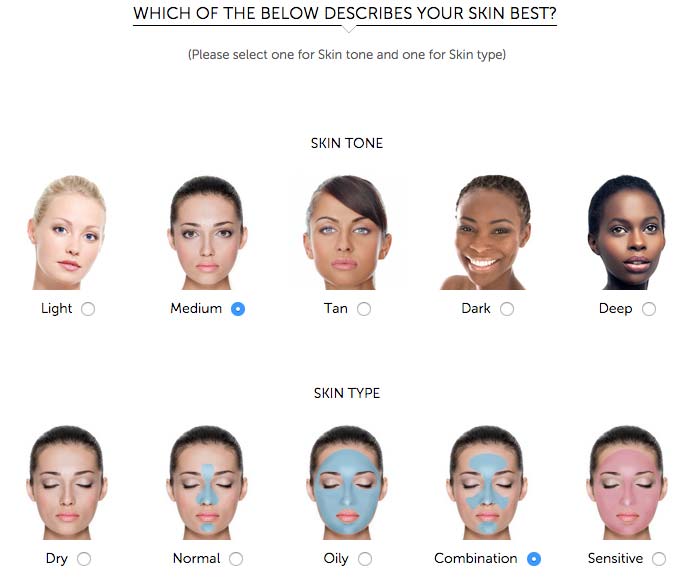 Our Beauty Profile: The Key to Finding Your Beauty Matches
THIS IS WHERE THE FUN STARTS—discovering your personal Beauty Profile.
Posted on 8/2/2015 3:54:09 PM
When you join Pick N Dazzle, you know you'll be receiving monthly deliveries of high-end beauty products from well-known and discovery brands. To get to know you and to make your beauty journey with us more pleasurable, we created the Beauty Profile. Read on to get to know why this 1 minute questionnaire is the key to getting beauty products you'll love.
We at Pick N Dazzle have the main mission to help you discover your product soulmates. As with any other quest, your beauty journey with us will be filled with a lot of surprises and delights. As beauty matchmakers we know every woman is unique and is looking for different beauty products to suit her beauty routine effectively. That is where our Beauty Profile steps in. It helps us pick out the products that will best fit your skin tone, hair type, beauty preferences and needs.
While every month we try to deliver you seasonal products along with best-seller products that we think you'd love, by filling out your Beauty Profile we're able to send you Beauty Picks that best match your unique beauty personality. For example, in the July Beauty Picks we sent many of our customers our best-selling anti-cellulite Super Dren line as well as sunscreen products by Bottega di Lunga Vita. However, if you are among our customers and you listed "wrinkles" as your top skincare issue, we would search far and wide through our portfolio of skincare products and you can expect to receive a gorgeous high-tech skin cream from Vita Age In or Vita Age Aurum line.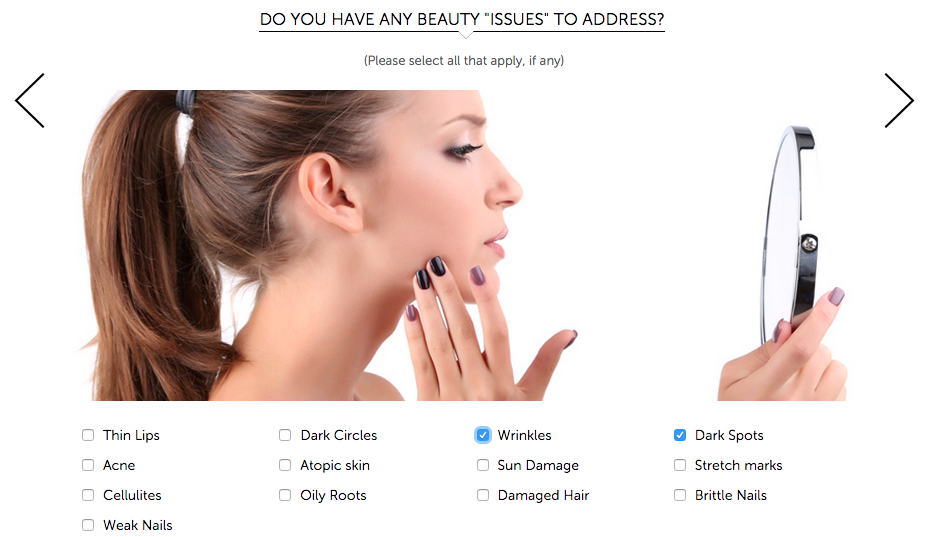 Conversely, your Beauty Profile also helps us avoid mismatches when we deliver you skin tone or hair type specific products.
The Beauty Profile also takes other aspects of your lifestyle into account—for example, customers who indicated that they are interested in natural and organic product were more likely to get full-size products from NAOBAY or Lady Lya, our chic eco-brands. Some questions help us gauge where your beauty routine is on the spectrum from adventurous to low key. For example, if you choose "Mother Nature. Eco" as your personality type, that tells us that you might not be very open to trying "daring" makeup products. That said, we try not to pigeonhole our customers. Pick N Dazzle is an innovative way to approach beauty, so we know all our customers are excited to try new things—despite age or personality type! Trying beauty products through Pick N Dazzle is a great way to test items outside your usual comfort zone, instead of the same old standbys.
One last note: We are more than interested to hear your feedback! If you feel a product was sent without your Beauty Profile in mind (though this hasn't happened until now), please get in touch! We're eager to hear from you!