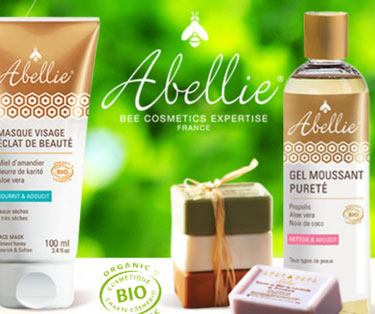 Meet And Say Hello To Our Brand ABELLIE
It will reveal you the beauty secret of royalty! Royal Jelly is precious and rare, it is treasured as a beauty secret of royalty. You can add those products to your beauty routine, read how.
Posted on 1/28/2019 3:03:07 PM
Abeille is the brand name of beauty, skin and body care products made with honey and Royal Jelly.
Its history starts in 1921 when Jean Mary (grandfather of the current CEO) made his first beehive in an 16th century water mill called Beau Rivage. Since then, Abellie has been dedicated to the world of bees, benefitting from its treasures and creating high quality organic products.
We've already told you about the amazing uses of honey for your skin. Honey has moisturizing and antiseptic properties and is also a sweet way to avoid skin aging and a super-powered acne fighter.
Unlike honey, Royal Jelly is not collected by the honey bees from flowers. It is a creamy white or pale yellowish substance specially created by worker bees, which mix honey and bee pollen with enzymes in the glands of their throats to produce the extraordinary food.
Royal Jelly, also often called "milk of bees", cannot be duplicated in any laboratory due to its complex chemical structure and it seems to have become increasingly more and more popular as a beauty bee product. Precious and rare, and treasured as a beauty secret of royalty, this special "jelly" nourishes the body on the inside and revitalizes it on the outside as well. Its benefits are extensively associated with healthier skin and more youthful appearance.
Born from the exceptional repairing power of bee products, ECLAT ROYAL DAY CREAM has been especially made to lift your skin and to fade dark spots.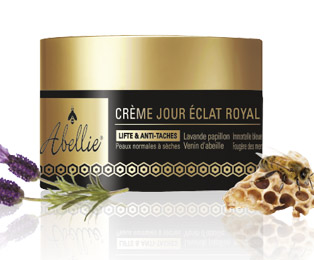 The cream contains Butterfly lavender to fight deep wrinkles, improves the skin surface, so the skin is smooth and the wrinkle depth is reduced.
Thanks to the other ingredients, the cream has strong antioxidant power, protects the skin against photo-aging (loss of elasticity, loss of suppleness, appearance of dark spots), maintaining collagen and elastin rates as well as preserving the skin moisture balance.
We are also big fans of ABELLIE TRESOR DE PURETE FOAMING GEL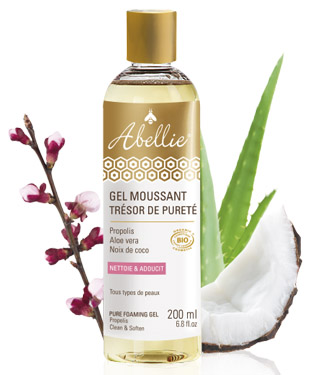 with Bee Propolis (yes, we've tested it of course and loved it right away!). This foaming gel provides a thorough cleaning combining aloe vera's regenerating and cleansing qualities to propolis' powerful purifying properties. Its daily use allows to purify superior layers of the skin, and cleanses pores. A natural answer for sensitive skins with imperfections.
Its daily use allows to purify superior layers of the skin, and cleanses pores. Apply in the morning and evening by lathering up a knob of gel in your wet hands and massaging gently. Then rinse well and you're ready to glow!

You can add those products to your beauty routine by becoming one of our loyal customers. Sign up on our website now and take advantage of the benefits we could offer.