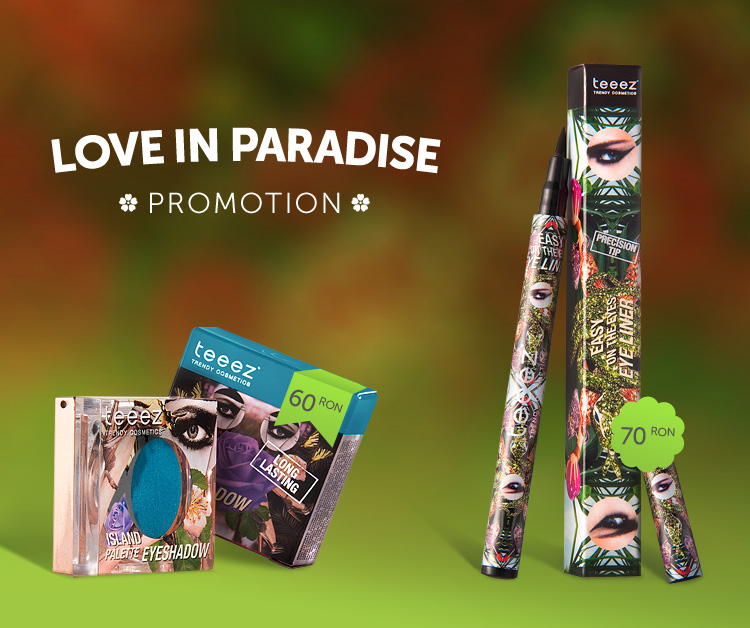 Live and love in paradise
Eve walks through the paradise garden, holding an apple in one hand, her high heels in the other. She stops a moment to eat some berries that make her lips colour deep red.
Posted on 2/3/2015 9:39:22 AM
All you need is love and that's that! But from time to time every girl needs to try some new beauty products that are fun, sexy and inspiring. Products which offer differentiating prints, high quality formulas and beautiful array of colours. Beauty goodies which will lead you to Paradise. What would you say about that? Check it out here.
Ever had a beauty product you love so much that you shook, scraped or squeezed its container until you were absolutely positive you had expended all of its precious contents? Yes, that is exactly what we've got for you - our new promotion Love In Paradise, available in our shop, is here to pamper you from tip to toe and offer you gorgeous makeup products from Teeez, La Isla Chique range totally for free.
When it comes to makeup that meets the standards and vast colour needs of highly demanding beauty lovers Teeez is the undisputed industry leader. Proudly made in Netherlands for over 30 years, Teeez represents an artisanal approach to creating quality makeup that is high-impact and versatile.
How can you get all those beauty products, we hear you ask? Just fill out your Beauty Profile, sign up for our service for the next 6 months and voila! You will receive those little chic presents in the first, third and sixth month. Sounds good? Now let's go through the presents with the excitement of a young child and see what you will receive totally for free if you sign up for our service now:
1. ISLAND PALETTE EYESHADOW
For spectacular captivating eyes, we offer you La Isla Chique Island Palette 'Sweet Sins' Eyeshadow. These eye shadows vary in a wide range of intense colours with a sophisticated sparkling finish. The colours have unique effect in which the colour changes depending on the angle of light.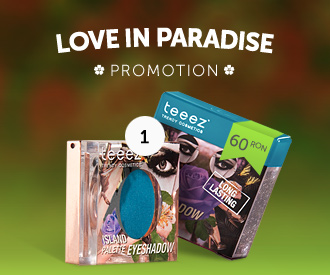 2. EASY ON THE EYES EYELINER
Perfect for defining one of your finest assets, this La Isla Chique Easy On The Eyes Eyeliner delivers a super sexy, intense black border, which is just what the style doctor ordered.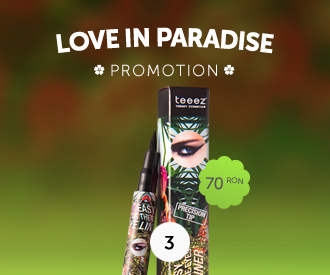 3. READY TO WEAR LIPSTICK
Thanks to its specially added wild mango, the deliciously rich formula of Eve's Ready To Wear lipstick nourishes, hydrates and repairs cracked or dry lips. In addition to being long lasting, this great lipstick is paraben free.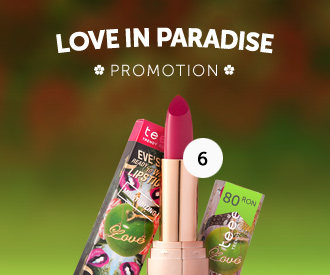 We've got your attention? Head over to our online shop to place your order now and we will send you every month only the best products on the market right to your door!
That's how we will save you a stressful trip at the makeup counter and help you beat the crowds at the mall. No problem, you will thank us later!
This promotion is ending March 31, 2015.