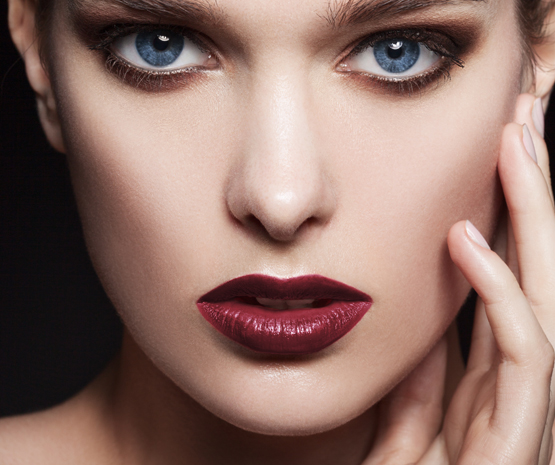 Let's Get More Personal
Try our super-easy 60 SECOND Beauty Profile and get ready for the shopping season!
Posted on 8/21/2014 9:38:26 AM
Let us introduce to you our new service - The Beauty Profile, a super-easy and very handy web-based technology that offers a revolutionary new way of assessing the beauty of a person using beauty characteristic and style analysis. It will recommend products that suit your complexion and preferences and will find similar beauties so you can enjoy fresh beauty inspiration without wasting time.
Simply create your account on our website for free and fill up The Beauty Profile - it is about yourself, your skin tone, your skin type, your hair and everything about you. Within seconds, a personalized beauty profile is created based on a wide array of metrics. We will use it to get to know you and to bring you the perfect products that we've tested, love and swear by. That's how we'll find the right products for you and will pack a specially curated box that is bursting with gorgeous natural and exquisite goodies.
How we differ? Pick N Dazzle is not the kind of beauty box service that you have come across before. Most of the beauty box services give you random samples of beauty products and sometimes they do not suit your skin type or colour pallet at all. Pick N Dazzle curates products from an unlimited variety of well-known and discovery brands and delivers 100% personalized collection of 4 full size products and free samples. How we do that? Our Beauty Profile comes out with an alternative and detailed system to make sure the products given suit you best according to your Beauty Profile. Moreover, our beauty experts will double-check the information and will get back to you if they have any questions. Sounds cool? Let's get started!
First, create your account on Pick N Dazzle for free. Without account you cannot safe the data from the Profiler.
Second, fill up your Beauty Profile. By doing so you will come across of 3 types of questions:
1. For some questions you should check every answer: give one star if you do not agree with the statement (i.e. you do not want to receive products with such features, colours or scents); give two stars if you want to receive products with such features from time to time (i.e. they are not your favourite); give three stars to indicate that such features are your most desired.
2. Other type of questions require only one answer, e.g. questions about your skin type or tone.
3. Lastly, there are open questions where you can write the brands that you currently use. This will help us to deliver you products from these or similar brands, offering you the benefits of simple and easy shopping and managing your budget.
Then, leave the work to us! Our delivery service will open really soon, so if you're willing to embark on an adventure and want to be among the fist who will test it, stay tuned for the launch of our Explorer Program in September. It offers additional benefits, gifts and surprises for early adopters, who are curious and brave enough to lead the way.
If you have any questions regarding our Beauty Profile, our experts will be more than happy to answer: info@pickndazzle.com. Also, do write reviews if you have tried any products displayed on our website. We love to read them and hear from you.
You're still wondering what's Pick N Dazzle all about? Why don't you visit our How It Works section and see for yourself. We also send out regularly an update with the latest fashion trends, styles and collections. Get yours direct in your inbox and keep ahead of fashion.