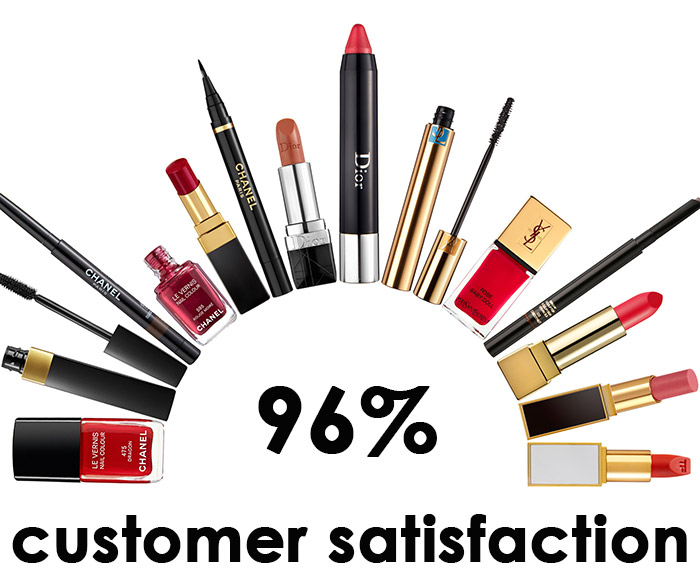 Is Pick N Dazzle good enough to curate beauty products for me?
The answer is in our latest products ratings, which have improved from 82% to 96% in just 4 months.Here is what our CEO and Founder Pavlina has to say about that.
Posted on 7/28/2015 5:03:35 PM
If you have missed it, here are the news: Pick N Dazzle is a beauty service offering curation of beauty products delivered right to your door every month. The products are selected personally by our beauty experts according to the Beauty profile of each and every customer.
Now, if you are still more comfortable buying the traditional way (despite the advances in online buying) you probably wonder, "How can someone select beauty products for me better than me?"
Well, all your questions are already answered by our existing customers.
Back in February, we launched our first customer survey (you can find more details here about it here). The results were awesome for a company being in the beauty realm for just 3 months. Back then, we asked a question, "How well have we selected the products for you?" and 82% of our customers responded with Extremely well, Very well or Well. That was already a rather good result! After all, how many products that you buy yourself from the shop do you really like at the end? I've made such terrible purchases sometimes and I certainly don't always like all of the products, that's for sure!
Since that time, we worked really hard in order to improve our product portfolio; to upgrade the recommendation algorithm; to read, understand and respond to the needs of our customers in a more useful and satisfactory way. All I can say is that this is not an easy job! We were searching for the one and only lipstick colour for every customer, we were checking product claims,
we were working hard to test and classify fragrances… So four months later, it looks like we've done a good job or at least this is what our customers think.
In July we have reached the stunning 96% of customer satisfaction with the product selection which means that 96% of all product ratings are LOVE IT or LIKE IT! At one hand, this means that our products are of high quality and on the other, that we are now able to understand the needs of our customers and to select the products they are looking for.
In the next couple of weeks we will share more information about our most loved and winning ranges, however, I can tell you in advance that if you haven't already tried the 3D SUPER DREN Anti-celullite products by Bottega Di LungaVIta, you have to check this super efficient brand, because the ratings for all of their products are 100% LOVE IT! Isn't that amazing? We like this brand a lot (that's why we bought it in first place), but we were surprised that it suited every single customer. Moreover, there are quite a lot of our customers who come back after a few days and after trying a product from this range, and they ask to get the same product in their next box.
There will be a lot of exciting news coming from Pick N Dazzle right after the summer break. I want to thank YOU,our customers, because you trust us and keep coming for more products or for a new subscription plan which means that we serve you better month after month. I want to say BIG THANK YOU to the Pick N Dazzle team and our online community of bloggers and fans for the great work. Being surrounded by so many different, unique and interesting women makes my life so much more enjoyable and pleasant.
Have a great vacation to all!