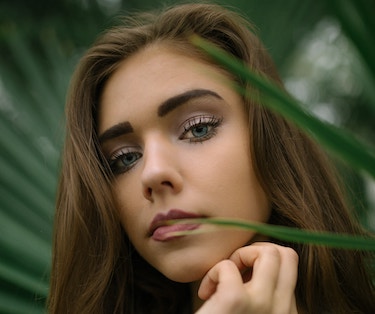 How to Trim your Eyebrows
Plucking is half the battle.
Posted on 9/19/2019 2:09:39 PM
Finding the perfect eyebrow shape is hard enough. Should you go for a high arch? Or a sharp, straight edge?
Once you and your trusted beautician achieve a line that beautifully complements your features, another issue arises.
What if your eyebrow hairs are too long?
This is not necessarily a bad thing. Full eyebrows are a full-on craze these days.
Big brows have been a trend ever since model Arizona Muse appeared on Vogue covers back in the early 2010s. Now, with Cara Delevingne's stunning, enormous black brows, they are an object of worship.
Being born with bushy brows is nothing to frown upon. Celebrate them!
That said, lush, long hairs can mess up your carefully defined shape. They make brows seem untidy, however neat your makeup.
That doesn't mean brows ought to be thin. In fact, with current trends, the bigger, the better. The point is that, however capacious the outline, hairs shouldn't stray out of it.
You may want to trim those longer hairs. And you can. Just be careful.
A key mistake to avoid is taking a pair of scissors directly to the eyebrows and cutting against the direction of growth. The result would be uneven brows with major gaps.
Instead, take a clean spoolie brush, for example from an old mascara, and brush the hairs upward.
You will see some of the hairs' tips stick out beyond the brow's upper edge. Those are the ones you can cut.
Using nail scissors, carefully trim those hairs so they fit within the eyebrow's outline.
Brushing slightly upward is generally a good strategy. You can use it when applying eyebrow gel or pomade. That way, the brow keeps its shape and your makeup looks neat and polished.
Most of us aren't Cara Delevingne and don't have her showstopping, flawless brows. If you want that bold look, brow pomade is the way to go.
Choose a product a shade lighter than your brows, even if they're dark. A true black would give you a rock star appearance that you may not want every day.
You can combine a lighter and a darker shade, using the lighter one on the parts of your brows nearest to your nose, and the darker tone towards the middle.
The Spoiled Rich Eyebrow Cream by Teez Sugar Rush comes in four shades and lets you experiment.
A careful trim and quality pomade are the secret to stunning brows. You may not even need to pluck at all.