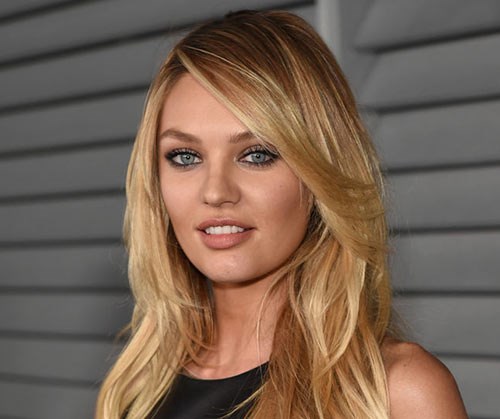 How to Line Your Eyes Like Victoria's Secret Model Candice Swanepoel
Take a look at her eyeliner, applied by makeup artist Carolina Gonzalez for Maxim's Hot 100 Women Of 2014 Celebration last night.
Posted on 6/11/2014 11:16:10 PM
You get a look like this by using black pencil all the way around the eyes on top and bottom and dragging it lightly along the inner rims of the lower lids. The key here is to keep the line very thin and tight to the lash line—which means you might have to stop after eye one and resharpen the pencil. Then go back over it with a small brush dipped in dark gray eyeshadow to soften it.
And for a little more warmth, a hint of sparkly mauve all over the lids keeps things from getting too heavy.
It's fairly easy to replicate as long as you're comfortable going in on your waterline on the bottom. Dare to try it? Share the result with us in the comments below!
Source: www.glamour.com