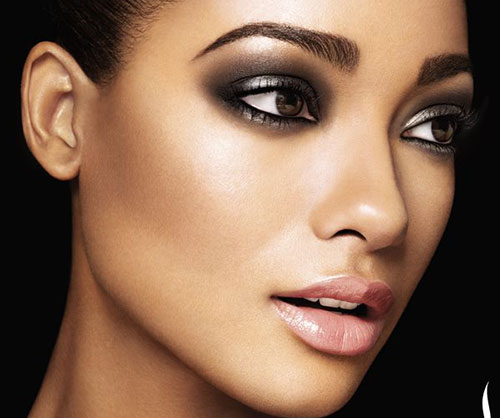 How to Do a Shimmery Smoky Eye Like a Pro
Want to try a makeup look that's dramatic but not too over-the-top? Pick N Dazzle is here to help! We've selected the best YouTube videos that will teach you how to do a glam, glitter-lined smoky eye.
Posted on 11/25/2015 10:52:58 AM
There's still a little bit of summer left, but as the weeks go by, our wardrobes and make-up kits are starting to embrace the change brought on by another wonderful fall season. So to help you shift the focus from day to night, we've selected these 6 smoky eye makeup looks that makes you irresistible once the evening arrives: they're sexy, sultry, modern and they really make your eyes pop. Smokey eyes have been a big style for quite a long time and there's no sign this particular trend is dying anytime soon. It's partly because they can make a woman look hot even if she's wearing pyjamas.
Wear them now, paired to a radiant complexion and nude lips, and keep on perfecting them all throughout autumn, when they will look just as wonderful teamed to a wine lip and bold eyebrows. Choose your favourite shimmery smoky eye look below and get that glam diva look.
1) Mila Kunis Inspired Smoky Eye
Glamorous and easy to recreate it, isn't that a sum up of a woman's favourite makeup for the night? We love this look because it also describes Kara's flawless take on Mila Kunis' smoky eye.
Every woman loves letting her inner goddess come out to play, and this stunning look from Rihanna is an ideal way of doing just that. This look is eye-catching with cool silver shades gently warmed up with soft yellow.
By using only black and gold eyeshadow, you can achieve this dramatic smoky eye look, perfect for a night out or a special event!
When it comes to creating a smoky eye, this is pretty much a go-to makeup look! You can easily achieve it by using a soft, light eyeshadow colour and building around it with darker shadows.
5) Black and Brown Smoky Eye with Glitter
Take your eyes from plain to fabulous with a swipe of black glitter eyeliner to make this dramatic look. Black-ish yet refreshing, this smoky eye tutorial is all about making the evening makeup a little bit easier to wear thanks to some great tips and alternatives.
Master the technique used by Kim Kardashian to achieve her super-defined look. See how the freelance make-up artist Evon archives the Kim look in this amazing tutorial.
You've probably noticed that Beauty tutorials have a moment right now. In our weekly rubric, we put a mix of popular and low profile tutorials for you to experiment and see what's new. Stay tuned for our next selection in which we'll show you how to achieve Lana Del Rey's sideswept waves.