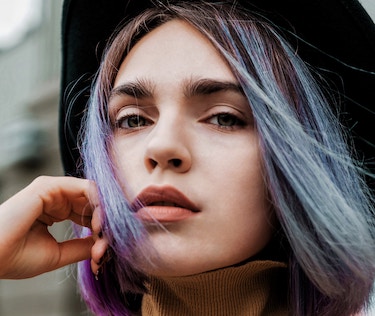 Halloween ideas: neon hair, green face mask, and more
Halloween is an invitation to indulge in a scary movie, dress up for a party, and turn the season's darkness into some good vibes.
Posted on 10/24/2019 12:40:42 PM
It's almost Halloween and the spirits are restive.
We're entering the second half of autumn, when the fog doesn't lift for days, you feel the cold in your bones, and each day brings us closer to the dead of winter. In this darker time, ghost stories do seem appropriate.
Halloween is an Anglo-Saxon and American tradition, but there are excellent reasons to put it on your calendar.
Here in Europe, we lack major holidays throughout the autumn. Yet this is a time when we especially need light, fun, and celebration with family and friends.
Halloween is an invitation to indulge in a scary movie, dress up for a party, and turn the season's darkness into some good vibes.
Here are a few ways you can make the most out of the holiday.
Dye your hair
Neon hair has been a serious trend the past few years.
What used to be a mark of teenage rebellion has become a cool-girl staple. Especially in the creative professions, we often meet stylish ladies with green, pink, blue, or purple hair.
Celebrities are doing it, too – not just musicians like Billie Eilish and Grimes, but also several of the Kardashians.
Have you always wanted to try bold highlights or a dip-dye? Why not do it for Halloween? You have an excuse, and it will certainly brighten your day.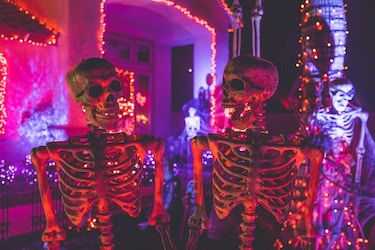 Find a party
Do you like to go dancing? Check your local clubs for a Halloween party. You get to wear a scary, sexy costume and the boldest makeup you'd ever want.
Would you dress up as a pale vampire with blood-red lips? An elvish princess with skin glowing like gold? Or a 1950s rockabilly bombshell?
Halloween is one night when, like Cinderella, we can turn ourselves into whoever we want.
Take the kids trick-or-treating
Has your kid always dreamed of being a superhero or a wizard?
Children love Halloween – it's magical, they get to dress up, and there are sweet treats.
Your kids will get excited days in advance if you ask them to design their own costumes. They can look around the house for a witch's broom, a white sheet that can turn them into a ghost, or grandpa's old glass frames which would make them look like Harry Potter.
You can coordinate with neighbours to make sure they are at home and have some chocolate or fruit to give your kids once they arrive and say, "Trick or treat?"
Prefer to take it easy?
If you're not in the mood for dressing up in scary costumes, a face mask may be your kind of Halloween ritual. My partner jokes that my clay mask, as it dries and cracks, makes me look like a zombie. It's perfect for Halloween!
Korean Beauty's Water Bomb Jelly, an emerald-green sheet mask, also fits the occasion. It will refine your pores while giving you a fun photo opportunity so you can celebrate Halloween on Facebook or Instagram.
You can sit back with a book of ghost stories as the scary-looking masks do wonders for your skin.
Neon hair? Rockabilly eyeliner? Golden highlighter? Pick N Dazzle's experts can help you find your style for Halloween and the rest of the year.