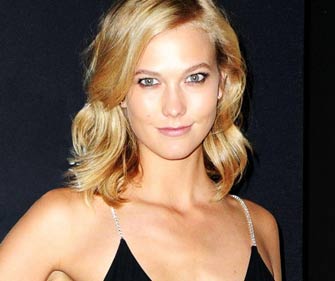 Forget Highlights — You're Going To Love Babylights
We've heard of highlights, foils, and balayage. But, insists Jack Howard, a colorist at Neville Hair & Beauty Salon in London, the next big trend in hair color has officially arrived — and it's adorably named.
Posted on 10/5/2014 8:51:48 PM
Babylights," as Howard's coined them, is a process that involves micro attention to the painting process, and can be done with meche or plastic wrap. Essentially, the colorist takes the "weave" of hair (which is industry speak for the section they're going to paint), and then splits it in half. "We've seen a lot of balayage done in L.A. with these massive pieces of hair, which is totally gorgeous," he says. "But, there's a lot more root showing. With babylights, you can add a shimmer of color if you scatter them throughout — or, if you do it all over the head, it's super delicate. It's so fine, it looks like you were born with it." You can check out a fresh application on his model below.
Howard has done the technique on a handful of models at the salon, where services start at £340 (about $550) — a price he justifies by the amount of time it takes him. For a full head, it's practically double his regular color application time — clocking in at one hour and fifteen minutes. "And, I'm fast," he insists.
Karlie Kloss, he explains, got the service done for her recent foray into blonde: "It's balayage, mostly, with a few babylights scattered throughout the head. It's pretty and it's a little
different and it sort of changes the color," he explains.
As far as maintenance goes, if you've done a full head, you should book in every eight weeks. If you've just done a few pieces throughout, 12 to 14 weeks will do. "It can be done on any shade, of course, but I love the impact it has on blondes," he explains. It's a beautiful way to take platinum away from the stiff, double-processed locks we're used to, placing it in a much more dimensional territory.

Regarding the name, though, it joins a host of cheeky, embellished terms for techniques that may already be employed by many an in-the-know colorist. After all, we've already seen things like sombré, bronde, and splashlights come into vogue — it was only a matter of time until something else with a catchy name caught our attention.
Source: www.refinery29.com
Like this post? There's more. Get tons of beauty tips, tutorials, and news on the Pick N Dazzle Beauty Facebook page!