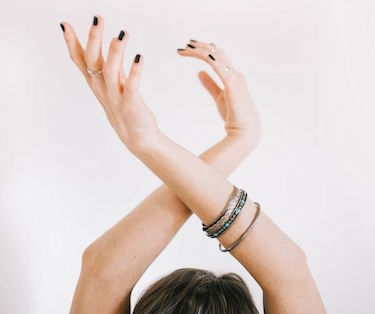 Devote a Tender Moment To Your Hands
Spoil your hands with a little gentle care.
Posted on 6/21/2016 3:40:36 PM
Life can get so overwhelming at times that you forget about yourself, about the little rituals that make you you and make you strong, alive, confident and proud! The little 'you' moments.
You're so many things every day and so many people all packed into one, rushing around to meet the demands of your job, the needs of your family and friends, making sure the house's still standing and you're not about to find yourselves under piles of rubbish and unwashed laundry! It's exhausting just thinking about it!
Stop for a second, wherever you are, whatever you're doing, and look at your hands - aren't they miraculous? ''Behold the hands…'', said Michele de Montaigne, "how they beckon, admire, conjure, pray, instruct ….''.
And we must add, love; care; clean the sweat off the foreheads of their loved ones and wipe the tear off their faces; forgive; comfort; stitch wounds; produce art and business plans, carry out the responsibilities of hard work and bear the toll of the years…
A woman's hands are a universe that translates her spirit into being. And if you have one moment to devote to yourself today, may that moment be spent on your hands – they help you make it all happen!
Just like the rest of you, your hands need nourishment too. They are at the forefront of all your daily activities, they are the officers that complete the missions, and so they happen to be exposed to a myriad of influences everyday, a lot more than any part other part of you body.
The skin on the back of your hand is very thin and gentle and is often where some of the first signs of aging appear. As we grow older, cell regeneration slows down and struggles to replace the damaged cells at a pace that will allow the skin to stay young.
That and the diversity of irritants you come into contact with – cleaning chemicals, cold or dry weather, UV exposure – cause the skin on your hands to sustain a lot of wear and tear. This is why everyday use of hand cream moisturiser is so crucial.
Pick a moisturiser made of natural, gentle ingredients that won't irritate or dry your skin. Amongst our most favourite hand moisturisers is the Milfoil hand cream from Bulgarian Rose's Herbal Hand Cream line.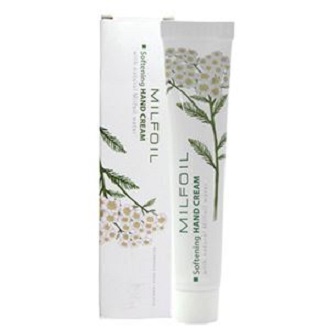 is made of natural milfoil water, glycerine and milk proteins. Ingredients, well equipped in maintaining healthy, beautiful skin! The cream gives your hands a calming, velvety softness; it rejuvenates the skin by supporting cell regeneration and elasticity, and thus making it more resilient!
Now I invite to spoil your nails a bit before you apply those gorgeous colours that you normally do. The hidden foundation is just as important as the exhibits.
Did you know that the thin layer of skin around your nails, the cuticle, is actually there to protect the skin behind it! It is often pushed back and removed to make the nail look longer and tidier but this can cause inflammation and infection, so be gentle!
Don't remove all of it and if you want to push it back, do so with a warm moistened cloth, and most importantly – be gentle, and follow up with cuticle oil.
Sally Hansen's Cuticle Rehab is a brush-on cuticle oil that nourishes the cuticles by restoring moisture.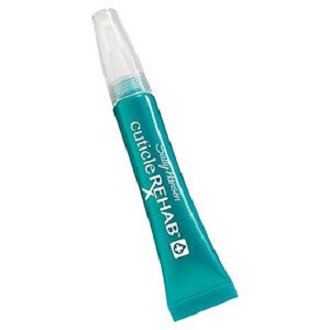 Sally Hansen is a world-renowned innovator brand in nail care and we couldn't recommend its products more!
To prevent your nails from chips and cracks, and to help them recover, we suggest applying Sally Hansen's nails hardener Hard As Nails! Apply it on bare nails and under the nails. You can use it as a base under your nail varnish.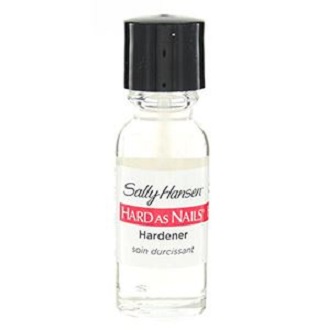 Now before you rush off to the most exciting part of beautifying and caring for your hands, applying colour, try the versatile Double Duty.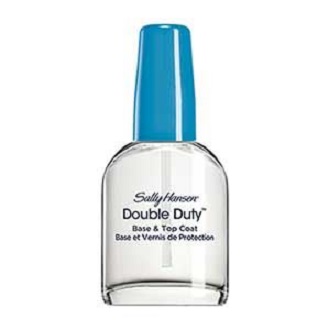 Double Duty is a strengthening base and a top coat! You can use it underneath your nail varnish, where it will hydrate and moisturise your nails, and you can apply it after you've let your varnish dry. It will leave a beautiful shine that will protect your colour from chipping off.
Its formula has been around since the 1950s and its qualities have stood the test of time!
Extracts of rose and jasmine calm and sooth the gentle skin of the cuticles.
Massage it in gently and let it dry. It's suitable for everyday use and can be used more than once a day, on bare or painted nails.
The popular author of Eat, Pray, Love Elizabeth Gilbert said, "We have hands…that's our privilege…the joy of the mortal body. And that's why God needs us. Because God loves to feel things through our hands." Isn't it beautiful? Pamper your hands and enjoy the wonderful sensations of touch!
We love helping you make your life better, fuller, healthier and more beautiful; allow us the opportunity to do this on a deeper, more personal level by signing up for Pick N Dazzle's Beauty Profile service, then sit back and enjoy the results!